I found a couple threads with similar issues but I found no resolution in them. The last 4 albums I've added to my library from Tidal have the generic cover art when the real cover art can't be retrieved. The most recently last two were just added today, the other 2 were added in the past few days and I didn't notice the problem.
If I manually re-identify the album, it finds the match and it show a thumbnail of the proper cover art, but when I click Save, it reverts back to the generic/placeholder art. If I go to Edit Album, Album Artwork, all choices indicate no image. I can manually upload the proper image and it will save and display as expected. I've removed and re-added 2 of the 4, this time Roon reported it was taking longer than expected, will continue in the background. Manually re-adding a few minutes later, the add completed, unfortunately, the problem remains with the re-added albums.
I've restarted my Core (Linux) and the problem occurs on all clients thus not a cache issue.
Does this mean Tidal can't deliver the cover art at the moment or something amiss in the Roon Universe?
The albums play without issue.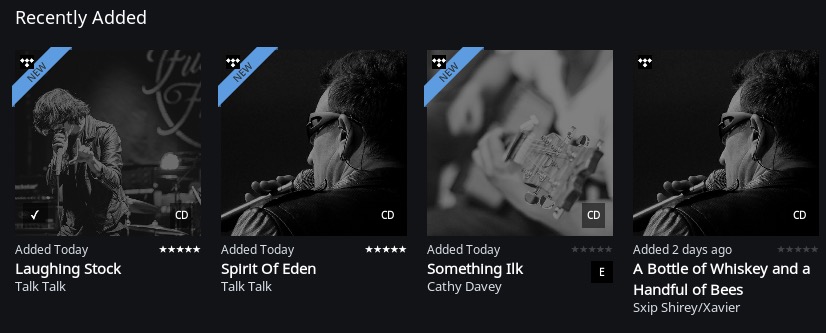 Screen Shot 2019-03-11 at 3.31.41 PM
Screen Shot 2019-03-11 at 3.35.25 PM