Roon Core Machine
Roon Core on brand new NUC12WSW (running latest SW - no problems identified, ffmpeg installed)
Connect via ethernet. Status is fine
Networking Gear & Setup Details
UDM Pro (Unitfy)
Connected Audio Devices
Only Sonos so far
Number of Tracks in Library
Non so far (I did not even add streaming services yet)
Description of Issue
After I got the Roon Core up and running on my NUC and everthing looked great I installed the PC Roon app to start testing.
During the installation I ended up NOT choosing any streaming services as I only had Spotify. Also decided to wait with connection to my NAS
After installation of the PC Roon app (windows) I signed up for Tidal (now tested and Tidal is streaming)
But…
When I start up Roon on Windows that app just closes after 2 seconds.
Same with Roon Remote on IOS.
Can I be because I never managed to setup streaming services (signed up to Tidal AFTER setup)?
I have tried reinstallation of windows Roon but same results ;(
I was looking SO much forward to play with Roon but now I'm stucked and can't get anywhere.
Both the Windows Roon app and the IOS app found and connected to my NUC Roon Core server.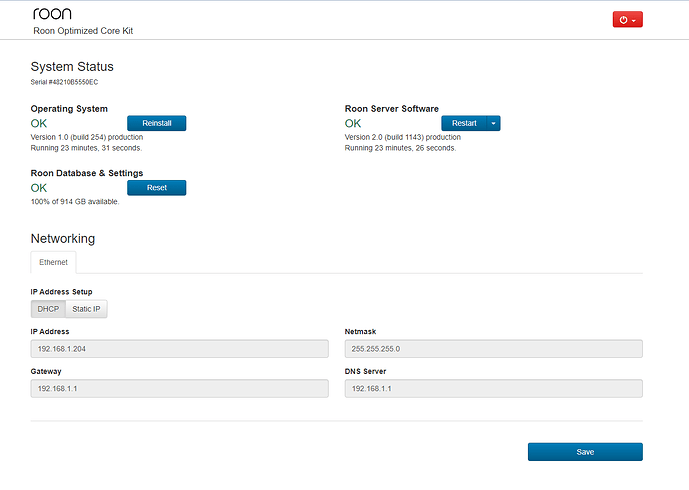 Please help
Thanks
Jesper Manigoff