By the way - What does it mean "No stream formats available" when I'm succesfully signed in to Qobuz?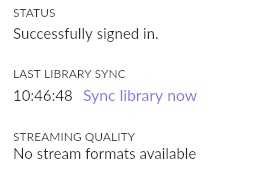 That means that the Qobuz account doesn't have a streaming plan associated with it.
Follow this link and enter your user name and password. This will tell you what the status of your account is according to Qobuz.
This topic was automatically closed 36 hours after the last reply. New replies are no longer allowed.