I have a problem installing Roon on my NUC7i3bnk.
NUC bios version : 0082(latest)
Boot setting : Legacy(checked), UEFI(unchecked), Network Boot(unchecked)
M.2 Slot SSD installed : Samsung 960 EVO 250GB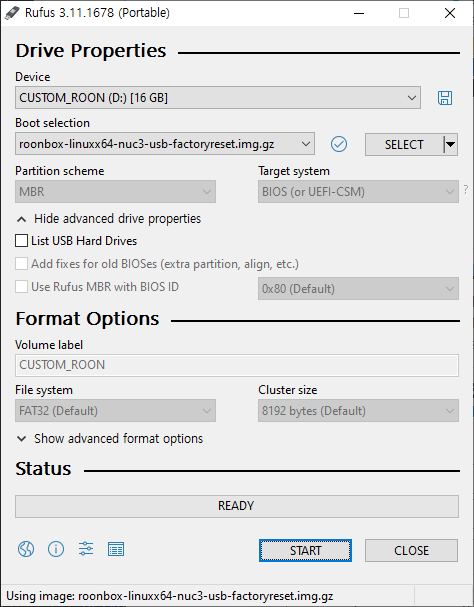 I have flashed image to usb stick(16GB)
(I can't select file system option when I use Rufus.)
Now, The roon install image on usb stick has FAT file system. (Not FAT32)
I have tried to install Roon on my NUC. It can't boot by USB image.
---
WARN: No MBR magic, treating disk as raw booting
Booting…
It displays this messages.
I have already tried this process many times, but the same error message appears.
How can I fix this?