Hey guys, I'm trying to find the MAC address for my Nucleus+. Any ideas where I could find this?
Thanks!
I tried Fing with no luck. It says MAC address is not available. I don't think fing shows mac addresses any longer. At least not on iOS.
If you log in to the Nucleus, the Mac address is found on the web interface.
This answer assumes that the Nucleus works in a similar fashion to a ROCK/NUC. If true, use your browser and enter ROCK.Local/ for an address. You'll find it on the main web page.
Hey John, thanks for the reply. Unfortunately, the webpage doesn't display the MAC address.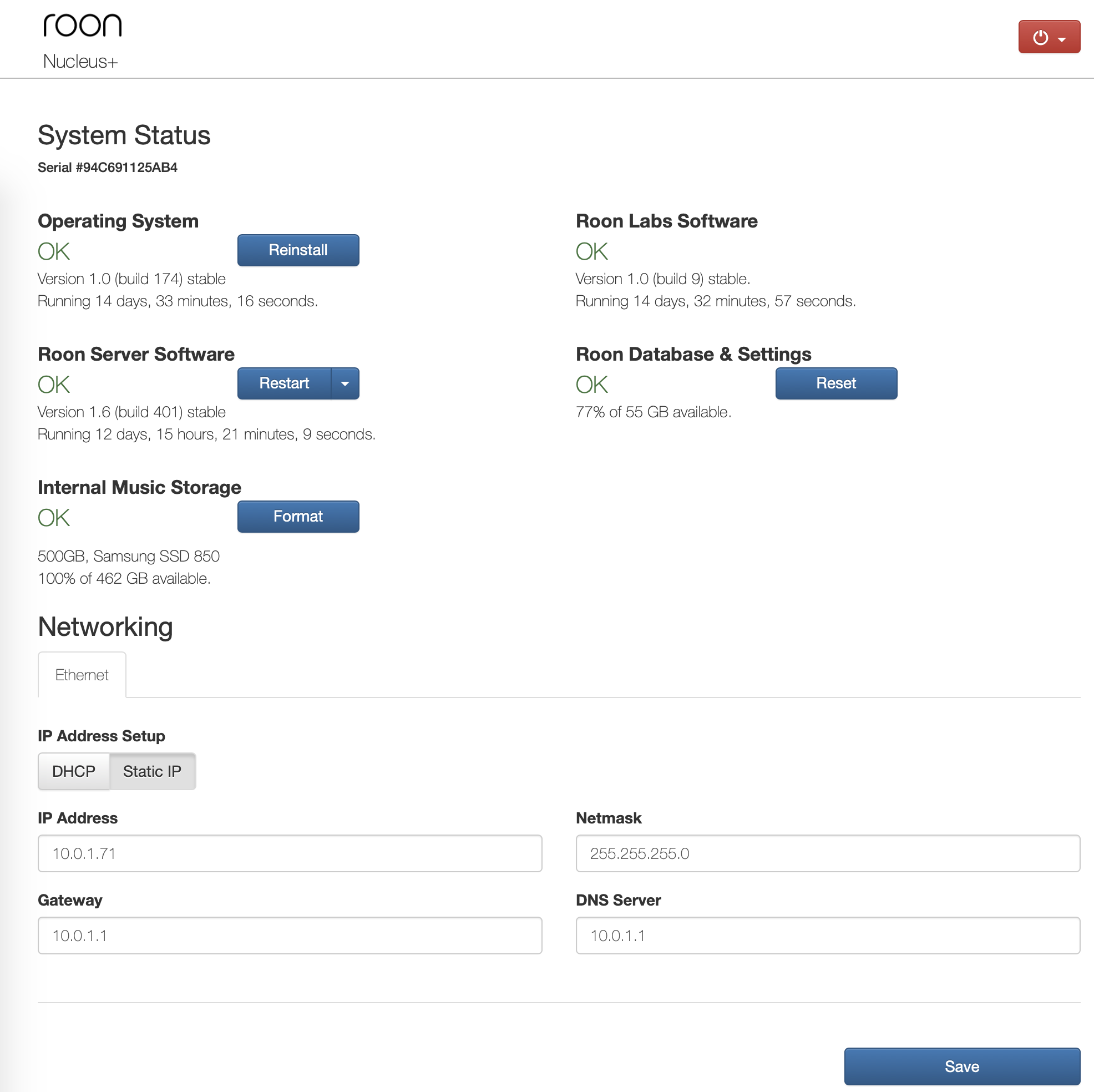 After some searching online, I found a way in Terminal. Thanks for the help.