Roon Core Machine
Nucleus
Music stored on Synology NAS
iPad and iPhone as Roon remote
Networking Gear & Setup Details
The Router is a Linksys Velop WH03
The switch is a Cisco 8 port
Nucleus and NAS are hardwired.
Connected Audio Devices
Devialet 220 Pro
Number of Tracks in Library
Approx 28-29K tracks on the NAS
Description of Issue
===============
Hello,
For the past 5-6 days I have not been able to connect to the Roon at all. Have tried the steps to reset the network as well, which is also giving me an error message
Please see image below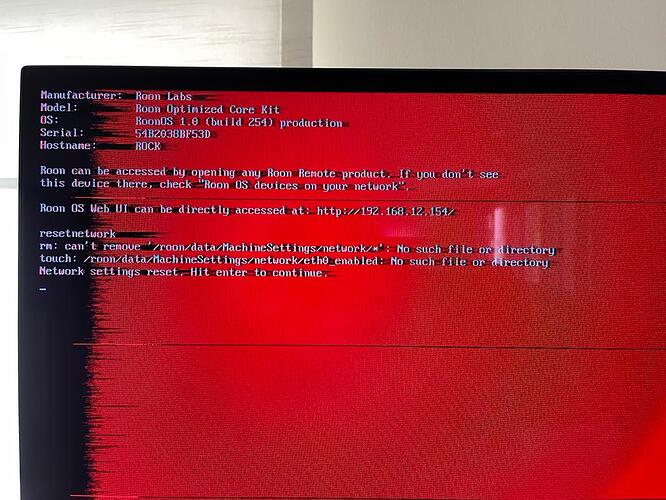 Unable to detect the Roon core. I have also connected a keyboard to the nucleus and tried to reset network, which also failed and gave the error message as shown in the screenshot.
Please let me know what I need to do
Thanks for your help
Sanjeeb