Roon Core Machine
Roon ROCK on NUC10
Networking Gear & Setup Details
ASUS RT-AC1750U + Devolo Magic 2 + Earthnet Cable
Connected Audio Devices
Nuprime IDA-8 connected via USB to windows 10 endpoint
Number of Tracks in Library
37,338 tracks
Description of Issue
I'm struggling to get the USB DAC correctly working with roon. DSD to work (native or via DoP). DSD options already showed up on device setup dialog but most of the times they don't show up.
When playing thru WASAPI output with the following config Roon coverts everything higher than 48kHz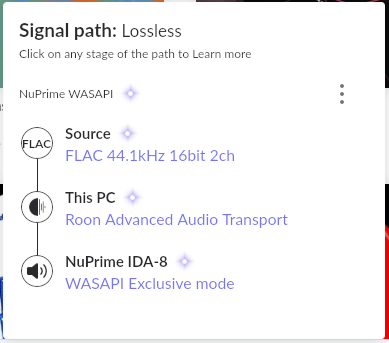 Roon allows me to enable ASIO device, but if I open the device setup dialog que device gets desconnected and I need to unplug/replug the USB cable to get the device playing again.

Has anyone experienced the same issue with other dacs? or other Nuprime products?
Thank you.