The 30 CD Brilliant set of CPE Bach is ripped and (laboriously with some) most are identified and well displayed except for CD16: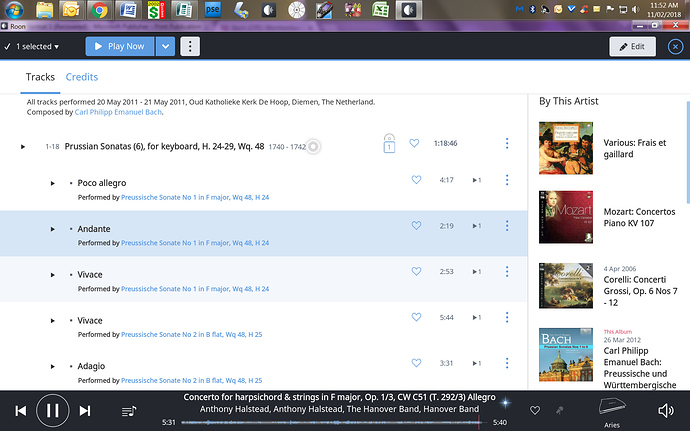 Instead of six sonata headings, the actual track data is hidden under "Performed by".
I tried to edit but to no avail. Roon insists that the 18 tracks be displayed as shown.
John