I searched for "Erroll Garner"–I have quite a few on his albums on my NAS–and got the results shown in the embedded image.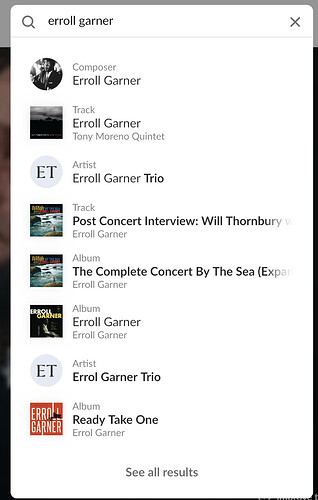 Why would Roon, in the initial search input, find everything but the artist? It seems like the artist would be the most-desired choice. In fact, when I click "See all results," it shows him as the "Top result."
Don't get me wrong. Roon is terrific. It just sometimes does odd things in searches.