I'm getting this error today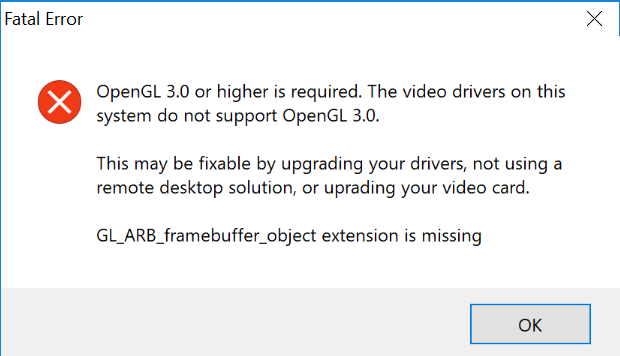 Hi @Nick_Katsivelos ----- Thank you for the report!
Moving forward, may I very kindly ask you to please perform the following:
Please confirm that your graphics card is running the latest drivers.
On Windows, you can do this in Device Manager, by expanding the Display Adapters section, right-clicking your graphics card, and choosing Update Driver Software. Example below.
If you are still having issues…
Please download and run this utility, which will verify what version of OpenGL your system can run.
-Eric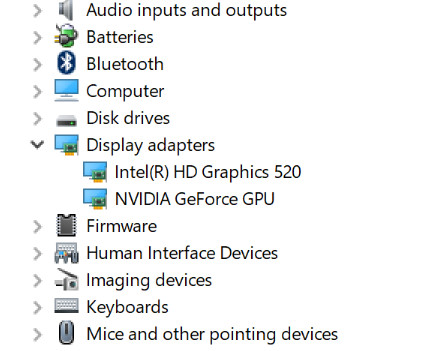 Utility crashes - so no info there
Will run when using the Intel HD 520
Gets Error shown when using NVIDIA GeGforce
All drivers show being up to date
My Home Server
Windows 10 64bit (running released version of Windows)
Roon Core and Server
No Monitor, Mouse, Keyboard - Remote Desktop Access
Music stored here in two folders one for MP3 and one for FLAC
Usually run Roon Server on this machine
Realtek Audio on Motherboard out to Mackie mixer and then to powered monitors
Wired to wifi/router
Other machines accessing
Windows 10 64 Bit - some running pre-release Windows builds (insider Fast Ring)
Using wifi
One of these machines (main machine - SurfaceBook with Docking station) is connected to a Komplete Audio 6 interface which also outputs ASIO to the mixer)
Wired to network router
Have you tried downloading the drivers directly from Nvidia?
OK - I really haven't changed a thing and now - on the OpenGL front - all is well. Appreciate the attention from everyone - and the tips for being a better member of the community.
Wish I had some insight to provide, but I don't.
Best,
Nick
Did it magically clear up after this was resolved?

This topic was automatically closed after 37 hours. New replies are no longer allowed.