If an album in your local library has an album named "( )", Roon can no longer search for that artist.
This was discovered when I could no longer search for the artist Sigur Ros who has a 2002 album titled "( )" which I have in FLAC format in my local library. A search attempt for "sigur" yields "Can't connect to Roon Search"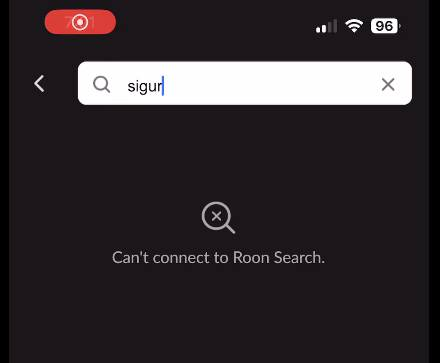 The log has an entry:

Critical: [search] error performing instant search: System.InvalidOperationException: Operation is not valid due to the current state of the object.

at Base.Result`1.get_Value()

at Sooloos.Broker.Music.LibraryApi.<>c__DisplayClass5_0.<<Sooloos-Broker-Api-Library-UnifiedAutocomplete>b__0>d.MoveNext()

If I change the Album Tag on the album from "( )" to "( ) test", search works again.
I also tested this with another unrelated file and set the Album tag to "( )" and it also broke Roon search for the artist (I made the Artist "RoonTest").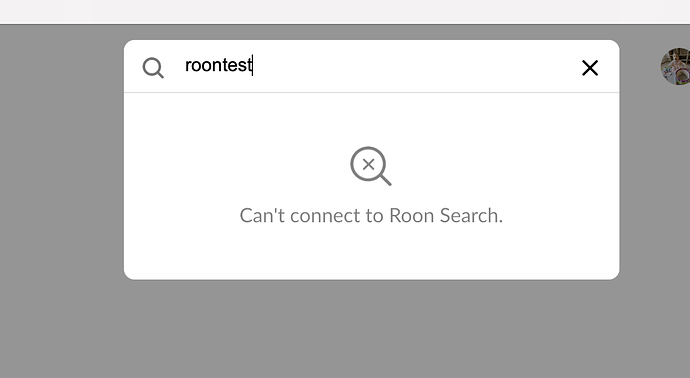 I am bringing this to your attention as it may be affecting other users. My work around is to rename the album for the time being.