ROON ROCK
FritzBox 6591, all hardwired, Netgear unmanaged switches
dCS Network Bridge, dCS Rossini
150000 tracks
Mostly classical
It has always been the case that clicking on the "performances" bug on a track takes you to the Work Details page, which has on it a listing of performance of the work. That listing has always been complete, bar mismatched work titles or opus numbers.
Now (since 1.8, I think), that list includes ONLY performances which are on identified albums.
Am I missing a step? How do I show all performances?
For example, Shostakovich 8th Symphony: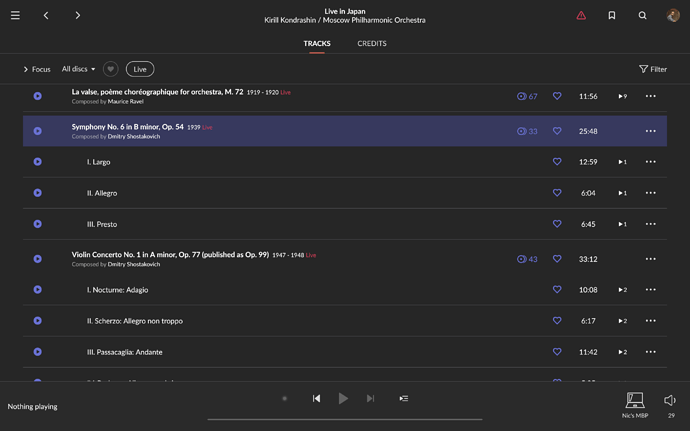 The work line has the link, with 33 by it. When I click on it, I get to a list which (when I've clicked the "in my library" button) has only 3 identified albums in it, NOT including the unidentified album where I started and which got me there. Which is weird.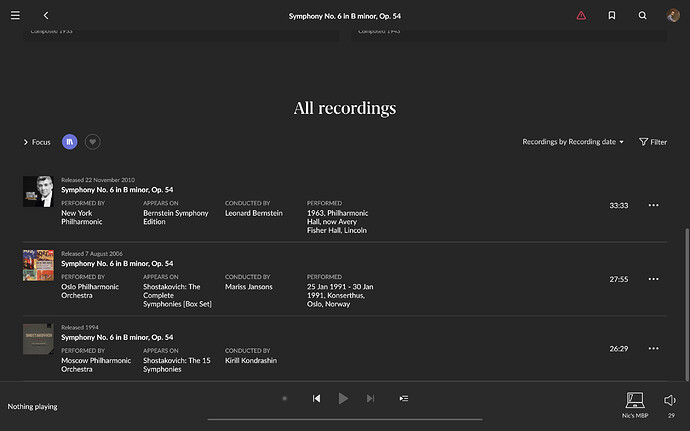 So what am I doing wrong? Or did someone break the performance listings?