The display is incorrect in Roon (shown below) and is also incorrect (meaning the actual data is wrong for most tracks) on most sites: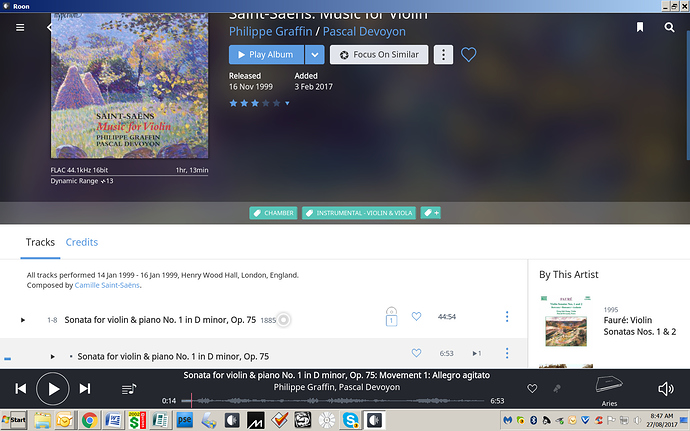 I eventually located a correct display of tracks at
https://itunes.apple.com/mt/album/saint-saens-music-for-violin/id571761375
All tracks were laboriously edited and saved yet the old display remains!!!
However, if you play the album, the correct track data is shown as you can see at the bottom of the above screen shot. I rebooted Roon but the old, incorrect track display is still there.
Am I missing something or ???
LATER:
I located this album in the Meridian Sooloos system (where the tracks were displaying correctly) so deleted it from Roon and downloaded it in again from Sooloos.
But all the tracks are changed by Roon and are again incorrect: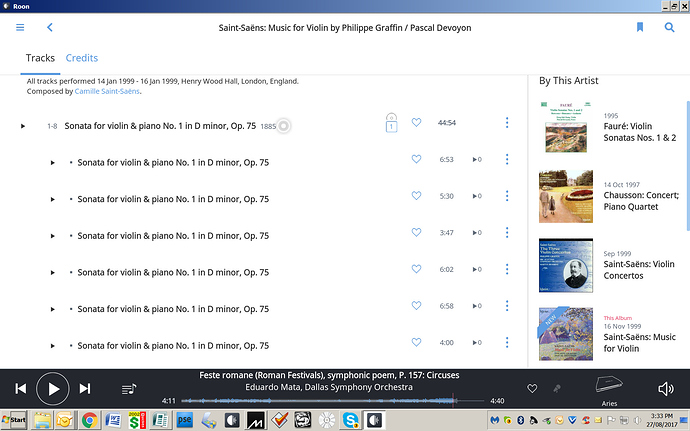 Yet it one goes to edit the track one sees this with the track correctly named with a tick beside it,.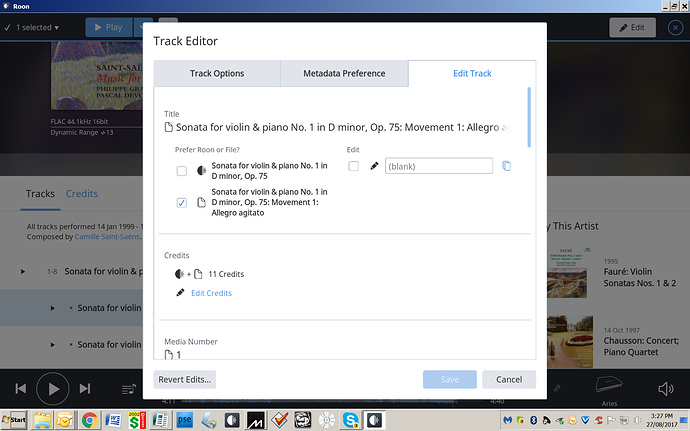 What is going on?