I have roon server running on a dedicated machine and use several endpoints including airplay devices, a raspberry pi and PCs. All was fine until recently the PCs do not show as endpoints anymore from remote apps (android). I cannot adress them via remote.
The local roon clients sort of work, i.e. I can can browse the library and select a song or album to play to the local output device, but there is no display of time left, previous, next and play/pause. Also, the playlist is claimed to be empty while I can play an album (which is a playlist).
I have attached a screenshot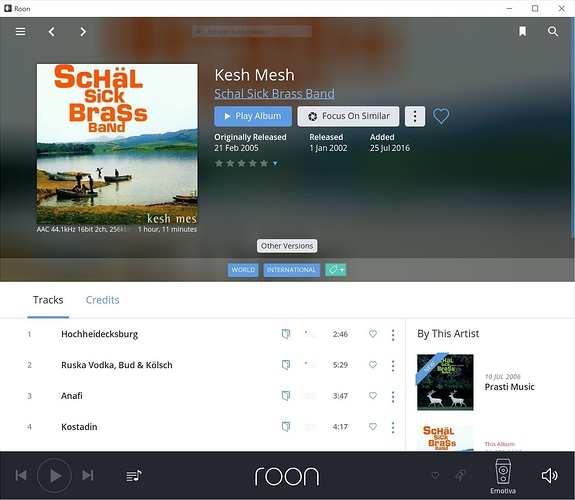 to illustrate the issue. The endpoint emotiva does not show in the android app.
Any suggestions?