Greetings
I use Playlists quite a bit for my offline collection.
I export these (after I have made quite a few updates to multiple playlists) to a folder on my PC.
I then have an Android App on my phone which Mirrors these playlists to my phone while I sleep.
Firstly; it would be nice to be able to sort by Date Last Amended so I can focus only on the playlists which I have worked on since the last Export: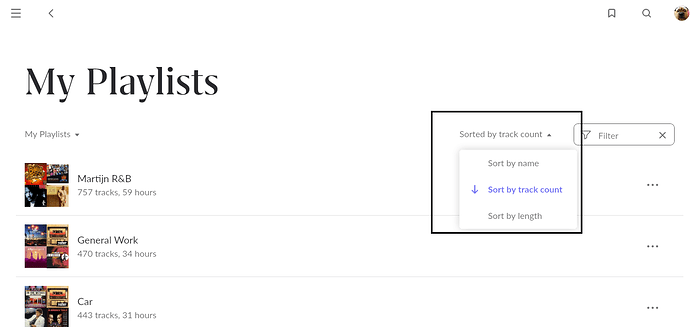 Secondly; if a track is contained within more than one playlist you get multiple folders for each album. Could it be fixed so that if a file already exists in the export location it is not copied once again into a duplicate folder?
This also appears to happen when you export a playlist more than once: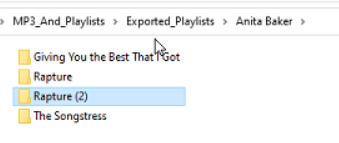 I currently have a program in MS Access that reads in all of the Playlist files and amends them all after export and ensures there is only one copy of each file. It also deletes any files that no longer appear on any playlists.
Cheers guys