Hi. I am having the same problem.
I tried to follow the m3u import instructions, and so I configured the playlist paths references to follow the storage settings in Roon; the problem is that the information in the Storage window is kind of confusing, since it doesn't use any standard format for file paths, so maybe I am not doing it right.
The Roon Storage is set like this: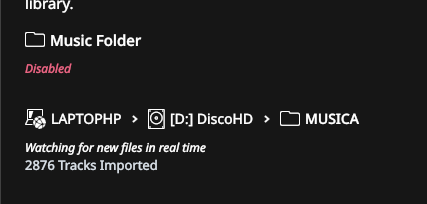 The path is from a network. Since the documentation doesn't mention this specific option, I assume it's treated as a "local path".
One of the tracks included in the playlist is this:

I edited the paths in the m3u playlist to look like this:
\\Laptophp\d\MUSICA\AFROCANDOMBE\Suena El Río\05 Abuelito.flac
Also tried this:
\AFROCANDOMBE\Suena El Río\05 Abuelito.flac
but none of the worked.
My system is a Laptop HP running Windows 10 (server), using a custom build PC with Windows 10 as endpoint connected via ethernet.
Thanks @support for any help in this regard.