I apologize; this must be a metadata 101 question. Take a look at the following possible match for a boxset: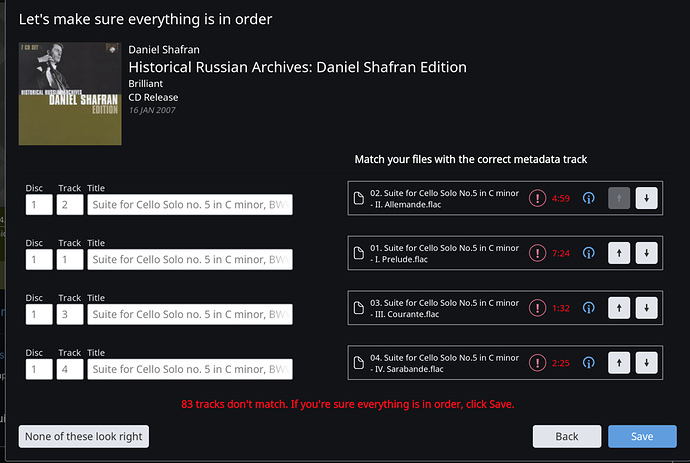 The top part is correct (name, cover, artist, label), but there are no tracks to compare with. Sorry, but what is the significance of this? Is this a match with a bona fide database? I just don't understand the meaning of this, so I don't know whether to select it or not. It doesn't seem to help when I do select it (presentation-wise) so I imagine I'm not understanding this rather common type of option.
Similarly, there are often cover-less choices. That, I guess, seems more clearcut. Roon is saying this is a bona fide match against a DB (Rovi), but it is a match that has no art in the DB.
Can you provide any clarification?