Good morning,
Deutschlandfunk/Germany does not work anymore (https://www.deutschlandfunk.de/livestream-100.html), can you please fix it? Thanks!
Question:
Why is it so complicated or just not possible to add a radio stream on my own. The streaming URLs in the link above all work fine in VLC for example. Adding them to roon always results in: Roon could not find a radio station at this URL. Why make simple things so complicated?
Hello @Boris_Schaedler , most of the links were OK in the database, but I've updated them all anyway. Please try now.
The problem with those advertised ones were due to a specific bug in Roon affecting redirected https streams. Roon is aware.
Thanks @BrianW works now!

Hello - I am a regular listener to Scala Radio (UK) through Roon. However when tuning in recently, I get a voice message warning me that the station will soon no longer be available through this link. Is it possible to change to a new link that will be supported by the broadcaster please? Some info here but not sure if any of the options will be compatible with Roon? Thanks in advance - Ian. https://planetradio.co.uk/scala-radio/entertainment/music/how-to-listen-to-scala-radio/
Wow - so basically all of the those stations will no longer be available through internet streaming? Seems odd - surely going to lose lots of listeners?
Hello @RM_Kamphuis , Digital Impulse is an aggregator hosting lots of individual stations; Techno is one. We don't at the moment have this in our database so I assume you added it yourself into My Live Radio.
As you say, they seem to have changed their URLs. Try adding http://e12092.cloudrad.io:8938 to your station.
If I get time, I'll add some of their stations to the database.
Thanks Brian,
Yes I added the station myself under My Live Radio. Your suggestion does not work either, so I will wait patiently for a more robust solution.

Strange. I've just added it to my own my live radio and it works.
I've added DI Radio Digital Impulse - Techno to the database.
Easiest is to search for Digital impulse with the magnifying glass.
Thank you so much Brian. Works like a charm!
Have a nice day

Hi Brian: Could you please add Star FM Blues from Germany? (Blues, Germany, Ad-Free)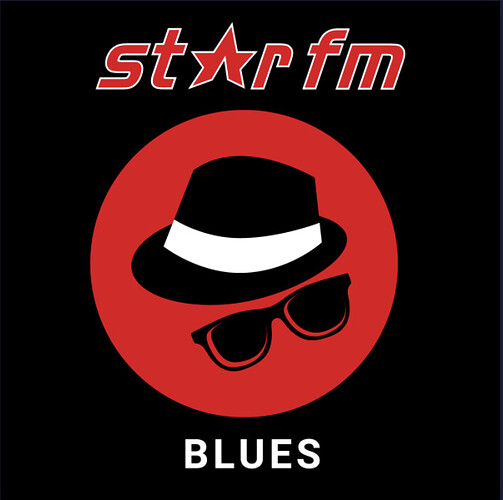 Also, sadly it looks like "Caledonia's Crossroads Radio" has gone away and can be removed

.
Lastly, "The Penthouse" has returned to Ad-Free! So it could be labeled as such…
THANK YOU!
Hello @Riviera_Bluesman , I've added Star FM Blues for you, please check if OK.
Caldonia's Crossroads Radio (note spelling) is still broadcasting for me, although URL was out of date - I've changed the URL now, is it OK for you?
Updated The Penthouse, thank you.
Absolutely! Thanks Brian!!
Aardvark Blues FM no longer plays for me. In checking the website, it looks like they moved to http://houstonbluesradio.net. Can this be updated?
Thanks
Hello @Darius_Lakdawalla , thank you for the information. I've updated the station; it's now Houston Blues Radio
Hi WRKI, I95 95.1 out of Connecticut is not working.
Thanks,
Joe