Hello @Walter_Wohlmuth , thank you for the information.
I've updated the links.
Thank you again and hope you stay around…
I've added 88.6 Der Musiksender Rot Weiss Rock too.
The WUMB link doesn't seem to be working:
Hi , Please check this Radio long time is not work.
Rádio Online - RFM On The Rock (sapo.pt)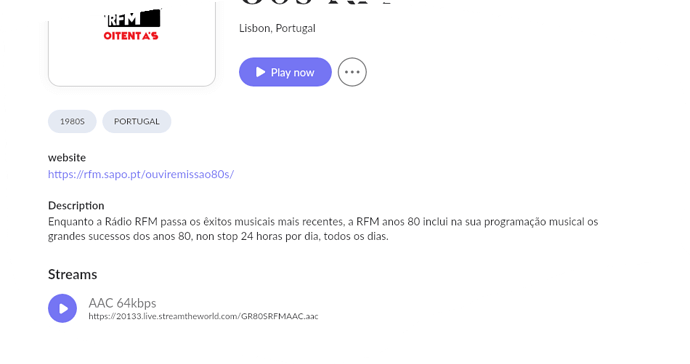 Say the adress is wrong when i try put play , if i go to website or another stremdeck work well there.


I've updated the link → it works now.
Boa noite

Ahh, I had updated RFM On The Rock - which was the link provided above.
Now yes , Now i can put my systen work all house
Obrigado

Hello Brian,
Roon does not find albums.
I tried lots of things, but without results.
This afternoon everything worked ok, but now at 21.00 there seems to be a problem.
What should I do?
Walter.
I think it's part of a general Roon problem, which has now been fixed…
Are you still having problems?
Hello Brian,
It takes Roon a long time to find some albums,
others do not appear at all.
Radio stations appear at once.
Walter.
Apparently some people still having problems. Please monitor that thread. It's not just you.
Hello Brian,
It seems like the problem is solved now.
Have a good night.
In Holland we are in the (still) of the night.
Walter.
Good news Walter.
Good night to you too.