My latest upgrade to Roon on my Mac shows the hint of something ovoid.
Do a search and the results come up in circles.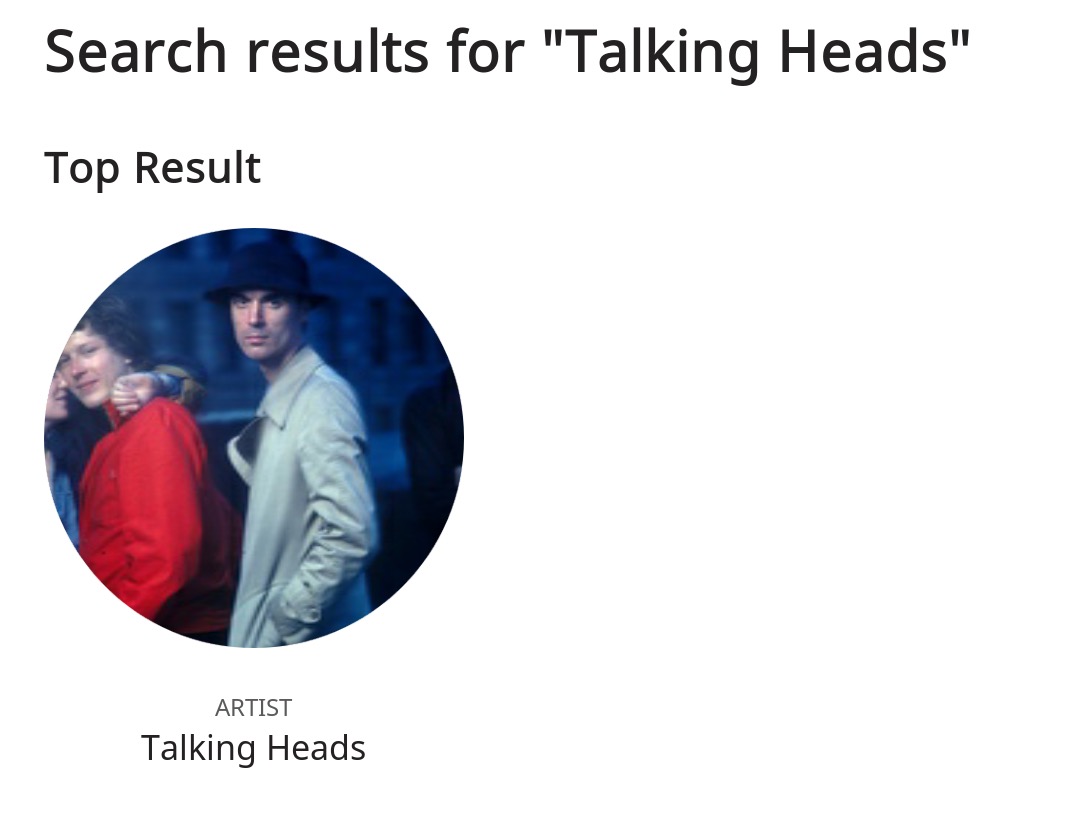 Android just did this to my phone as well.
Here's the problem: circles are inefficient ways to display an image. You cut out information and get nothing in return.
It's jarring.
It's inelegant.
Resist!
Thanks.
Do it for Tina Weymouth.