Using the latest Roon build.
Network Details (Including networking gear model/manufacturer and if on WiFi/Ethernet)
Linksys Velop WiFi to connect Roon Core on MacBook Pro to network
Description Of Issue
I am new to Roon and plead total ignorance but I can hear significant differences when playing the the exact same track (DSD64) with identical headphones directly from the Core via an Oppo USB HA-2 DAC (using this same method the SQ via Audirvana was even better, but that's a different topic).
See: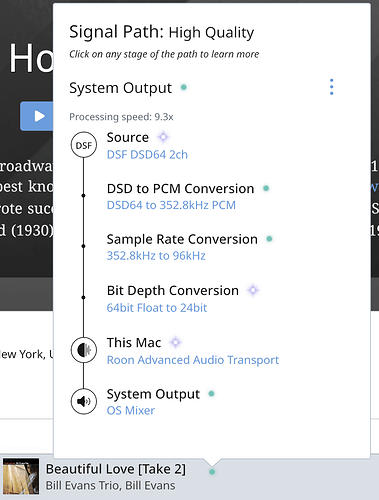 However the poorest quality was when I connected the Roon Core via USB to my Oppo Sonica DAC and then to an Arcam-rHead (w/balanced XLR cables) and then to the headphones. You can
see why here: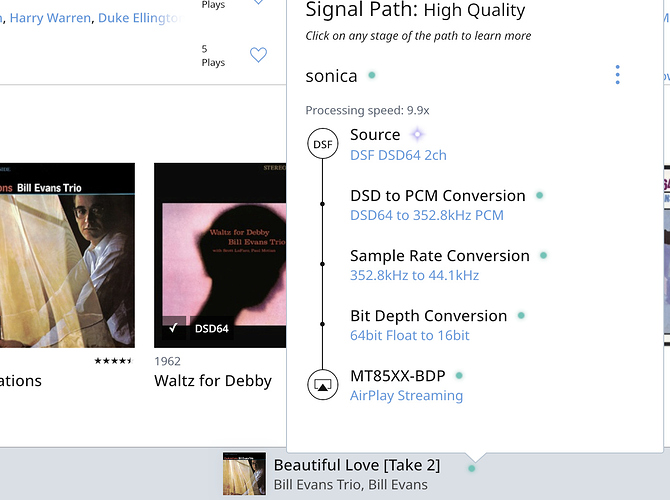 I can't tell whether this is a Roon issue or hardware issue (faulty USB-C to USB-B cable?) but when re-setting up the Sonica (after deleting it) I could not get Roon to recognize the input method. It wants to use Airplay no matter what I do. Suggestions?