For me Bluetooth (BT) makes everything more convenient - cable is not an option.
After BT 5.2 has hit the market with new products I bought:
Astell & Kern AK UW100
Beoplay EX
I use them in my home office and on the road with my iPhone 11.
I my home office I use them in combination with Roon (Roon installed on a cirrus7 nimbus with Windows 11 - (Roon Server - NAS QNAP HS-264) and a BT 5.2 transmitter (Creative BT-W4).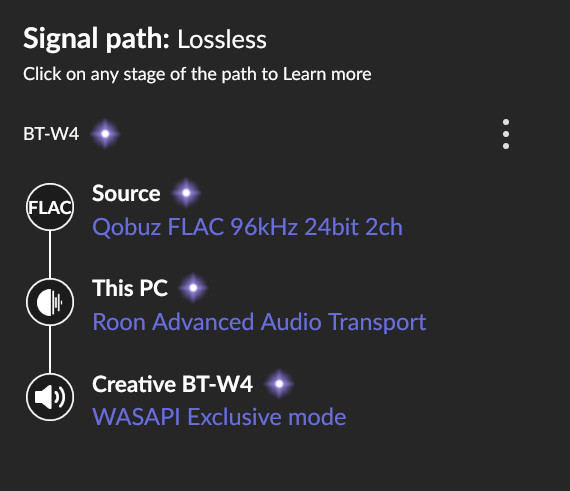 I was reading about
and
The Q is would such a device or any other devise improve the SQ?
THX for any advice

Greetings from Hamburg
Torben