Yeah, I encountered that one too. Hilarious, isn't it?

I couldn't figure out how to fit the review on one screen, but here's one of the more savage ones I've seen: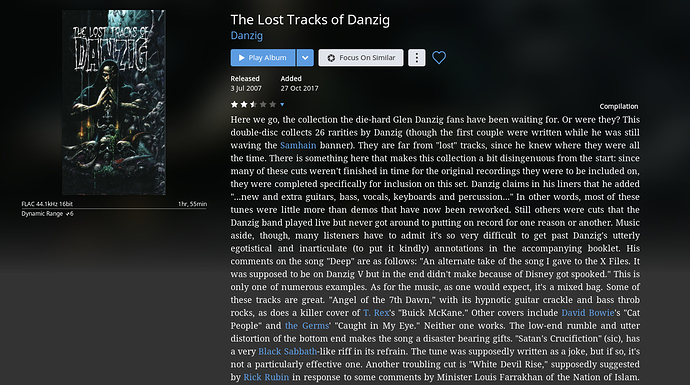 Chailly proves once again that Mahler is a composer of irredeemable vulgarity.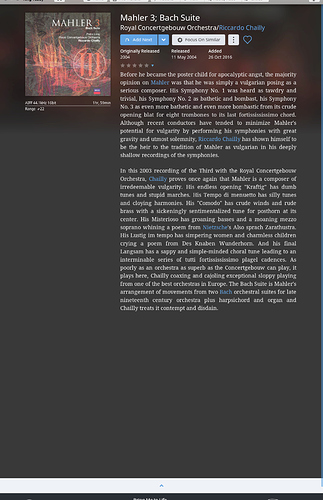 His endless opening "Kraftig" has dumb tones and stupid marches.
Hi @Ian_Murphy,
that's DEFINITELY one of the worst reviews I've ever read!!! A case of irredeemable brainlessness…
Just came across Rolf Lislevand in TIDAL's new Classical releases, and then found this stinker of a review for one of his earlier efforts…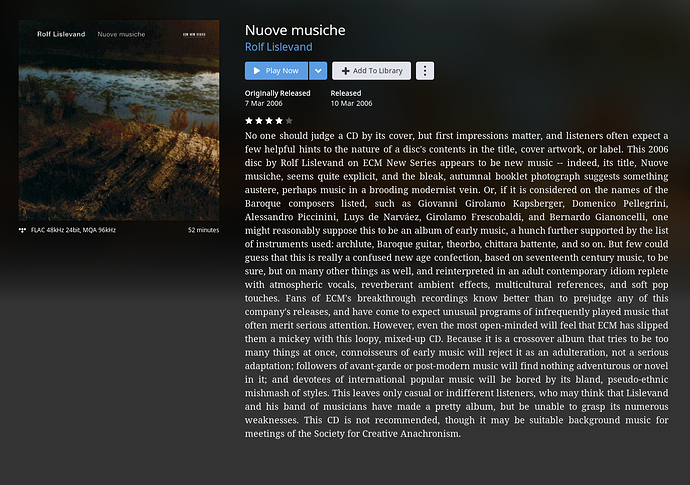 I rather enjoyed reading it

It makes me want to listen to Scott's music to see if I will agree with the view (and I suspect I will).
I don't know what Debussy, Elgar and Strauss thought of these particular pieces but generally they liked Scott. Must admit that unlike this reviewer, the English Edwardians are a guilty pleasure for me!
Wow. Allmusic seems to have no rule about writing under the influence.


I've a chamber album of Scott in the library, also released by Chandos, which got a rather favourable review so there's at least diversity of opinion in place.
It's a release specific review that we've applied to the whole album (erroneously). Apologies for that; however, It's already fixed in code that's currently in test.
Pretty damning review that ends with:
A lightly played, lightly sung, lightly recorded Missa Solemnis: if that's what one wants in a Missa Solemnis, here it is.
It's quite disgraceful (literally) that we can't block this nonsense from appearing on our Roon displays.