Core Machine
Rpi4 model b Rev 1.2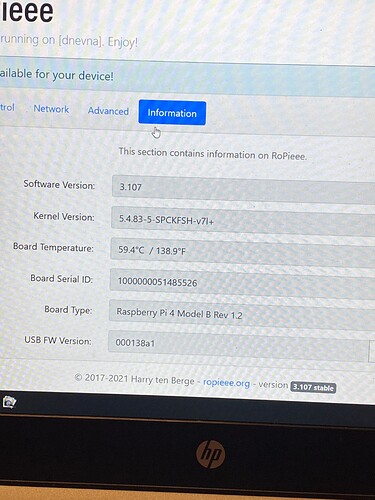 Network Details
I have EVW32C Ubee router.
Audio Devices
I am using rpi4 with external DAC - RaspyPlay4 but since there is no that DAC in list I took it off and tried without it as well.
Library Size
Don't have library, I will connect it with Tidal.
Description of Issue
Hello guys, I am new to Roon, I followed many tutorials on internet but without success.
I used Volumio but since I am not very satisfied with it I was about to try Roon. I made account today and I tried to install it on my rpi4. Everything seems to be OK but when I start to search Roon core with my phone it's just in loop and never finds device.
I tried ropieee and vitos, both seems to have same problem. I also tried two different SD cards.
Tried both ethernet and wireless same problem.
All ideas are more than welcome.
Best regards