I've noticed this just in the last few days. Processing speed is now almost never shown in Signal Path any more, whereas in the past I'd not ever noticed it missing upon checking. Since this change in behavior, I have seen it flicker on briefly a single time, then disappear again in front of my eyes. Mostly now, the display typically looks like the screenshot below.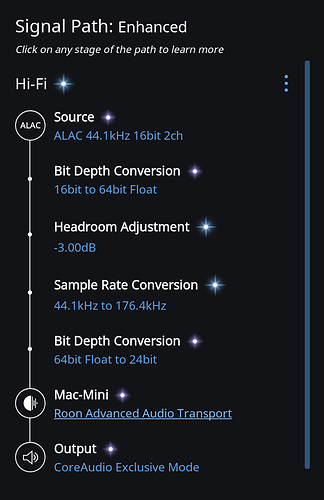 ROON 1.3 (build 248)
Dedicated server (headless) = Mac Mini (Late 2014) Intel Core i7, 1TB SSD, 16GB RAM, MacOS Sierra w/ Roon Server -> USB cable -> Schiit Bitfrost Multibit Gen 5 DAC.
Not the most critical of issues, but any insight would be appreciated.
jonathan