Hello Kirsten,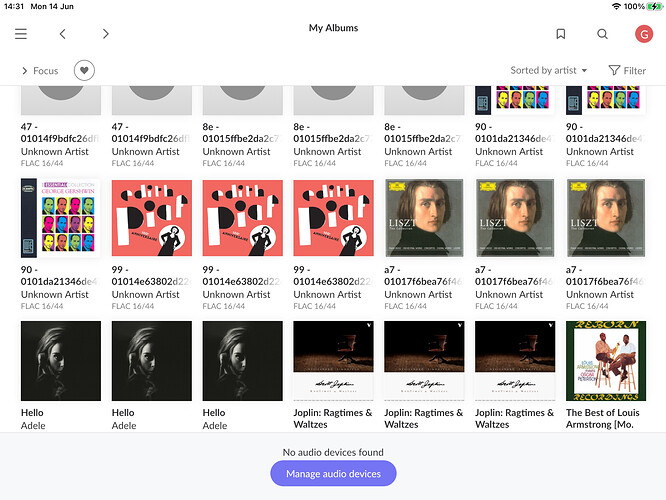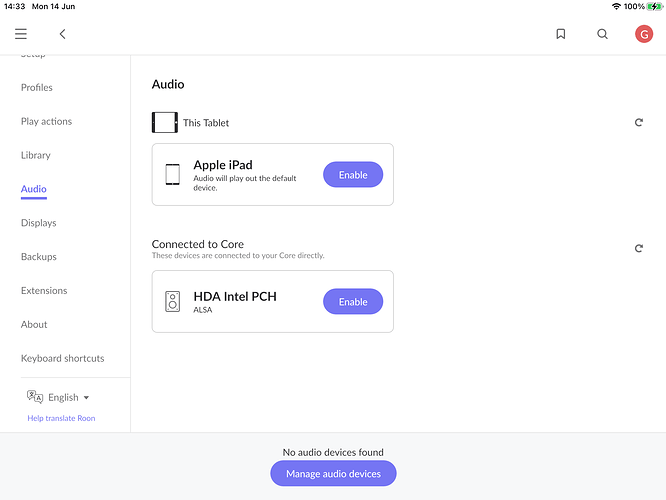 You are exactly right and some of the volume settings needed correction. After selecting the correct device I set appropriate levels and produced sound. It's quite difficualt to get audio levels correct when there are multiple versions of audio output device in competition and apparently interacting.
I also believe there is a problem with the library structure and files as follows:
Multipe versions of my attached devices keep apearing unexpectedly. I do nothing and multiple devices appear. The second image (from the top) is copied from my iPad. The HDA Intel PCH device is the same as that shown on the Roon Server installed on my QNAP drive.
My music library now contains recordings in triplicate-see image No.1. I recall that I copied the file





shown in the File station images attached (3 and 4). I am quite sure I did this only once but it did make things happen.
There is no sign of Roon Radio working.
Thanks for your help which has brought an immeidate improvement,
Best wishes,
Geoff