Copying here an email accidentally sent to subscriptions.
Hi
I shall be taking a lifetime Roon sub (I think), especially as since starting the trial Devialet went Roon Ready. I've ordered an Innuos Server.
My main disappointment is some of the indexing on Qobuz.
For example, this is Brendel Beethoven Sonatas on Roon Qobuz, Lightrning Qobuz and OSX Qobuz.
The Roon one is unusable because the names of the sonatas are missing and only the movements and tempos are stated.
Is this cataloguing going to be improved?
From Qobuz in Auralic Lightining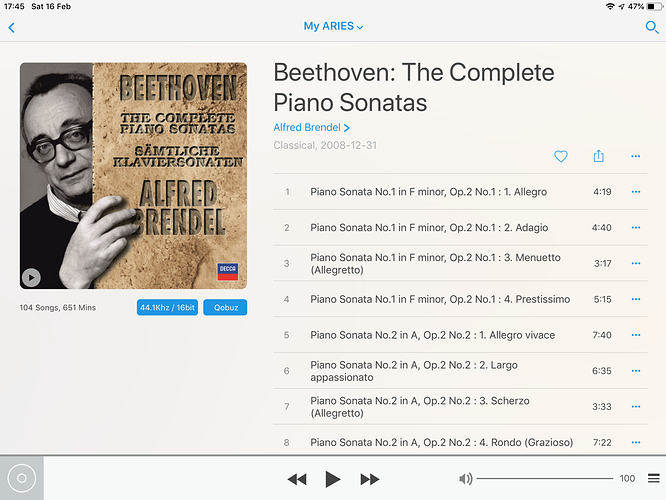 !
From Qobuz in Roon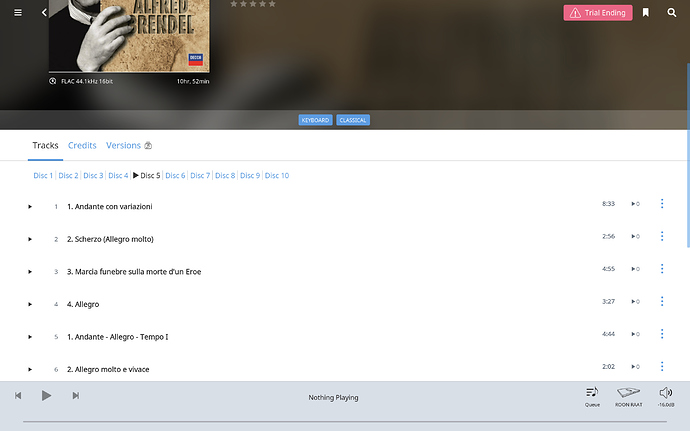 !
From Qobuz OSX