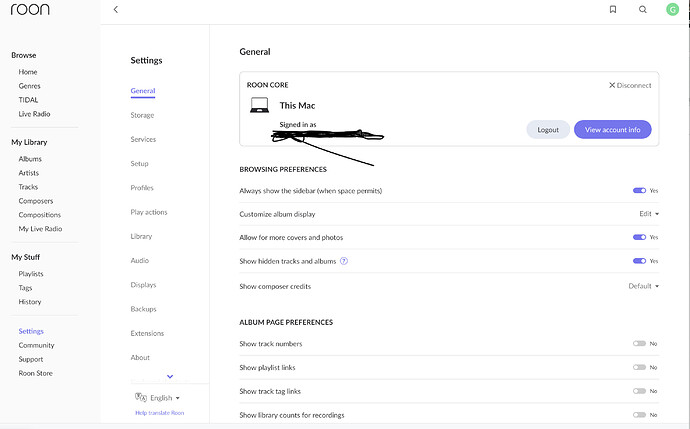 @Norris_CHAK
In the webinar that just concluded I was told – repeatedly – I could see if I'm using V4 or V6 by looking at the settings on my Roon Core. The impression was conveyed that I was not reading your answers.
I most certainly did and I listened. As I explained in the chat, I could not find what I was looking for using your method. Clearly I've misunderstood, which is NOT the same as not reading or listening.
Here is a screen shot of my Settings>General. Nothing offers any information along the lines you suggested. What am I misunderstanding?
At this point I understand I am probably using V4 but it is frustrating when you assume I'm not working with you to understand an issue.