All tunes reside on same machine as Core, running Linux. All drives mounted to /alib
Roon previously pointed to /alib only in storage folders.
To speed up startup scan I've disabled /alib in storge folders and redefined as follows: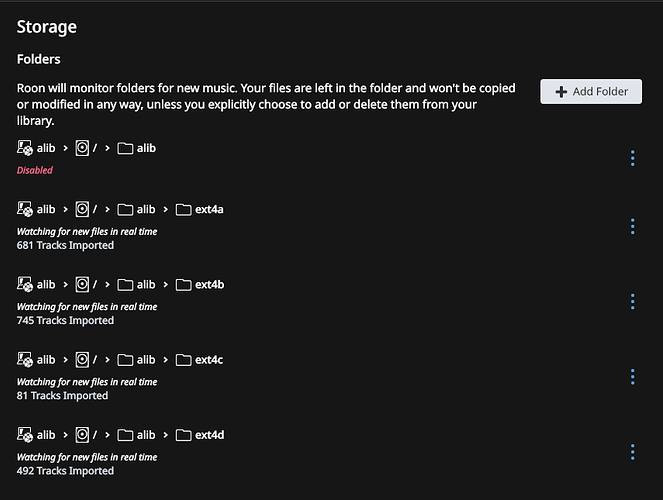 Is Roon going to leverage what it already knows from the disabled storage space or is it going to re-ingest everything from scratch and in effect build a new library?