Setup Description:
Roon Version 1.4 (build 300) stable (64bit)
Windows 10 Pro
Dell XPS 8910 desktop w/8 GB of RAM
196,000 files (mostly ripped/purchased FLAC and some mp3 mixture), stored on four Seagate 4TB drives, housed in Netgear ReadyNAS Pro 4 and connected to a Netgear R7800 router (firmware last updated several weeks ago).
Play music to Logitech Squeezebox Duet
Not currently using Tidal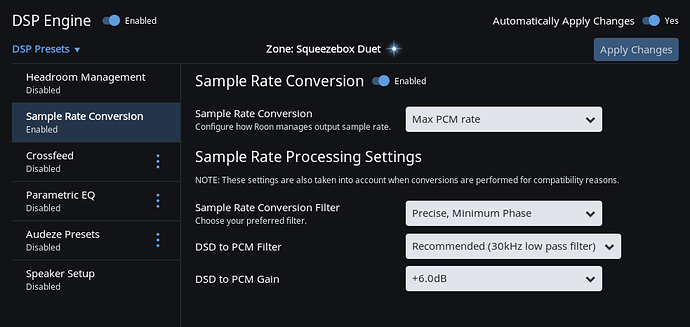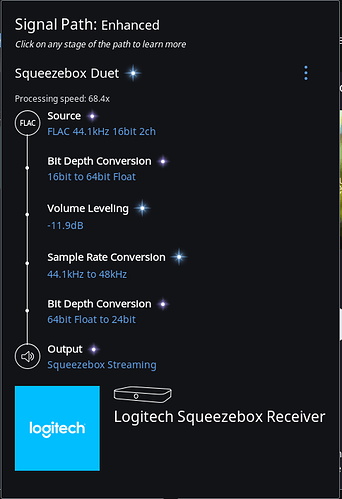 Am aware of the fact that radio will not start if it is feeding off of a Tidal track. However, from time to time, the radio will not begin after the last track of an album I own is played. Never experienced this issue when starting radio from a single track. See image of my Roon player below which I captured after this issue occurred.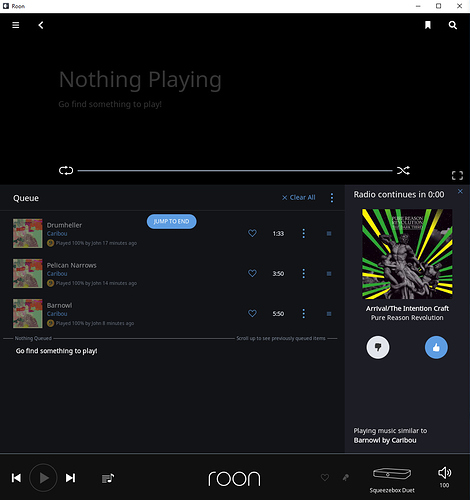 As you can see from the image provided, it queues up a similar track. But it never plays. The play button is greyed out. So I have to manually click on the next button or thumbs-up-or-down button in order to activate the play button. Once activated, I have to click on the play button to start the radio function.
The only explanation I can provide is that I have noticed radio starts okay when it queues up before the conclusion of the last track playing. Radio usually fails otherwise.
Any suggestions to remedy this issue would be sincerely appreciated. Thanks.