I'm in the process of trouble-shooting Roon Bridge on MacOS Mojave not showing up.
I've created a simple test with two new MacBook Pros side-by-side on the same private Wifi. One running Core, the second running Bridge. Cleaned Library folders, disabled MacOS firewall, rebooted, tried safe mode, etc - Bridge isn't found.
"About Roon" shows Bridge has an affinity with the loopback interface. Is this a hint Bridge is binding only to the loopback interface (and not the Wifi interface)?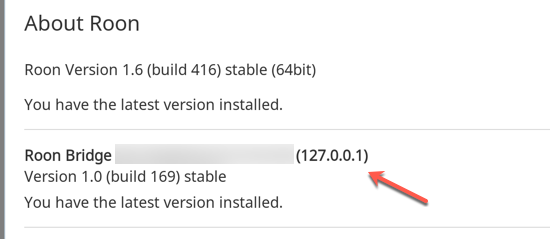 tcp4 0 0 localhost.9004 . LISTEN