Where do I find those recordings?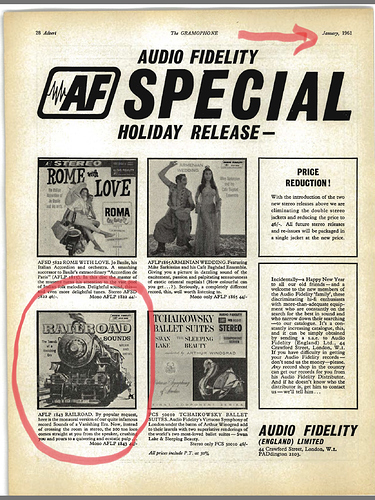 Here's one I found browsing the issue of Gramophone that came out the month and year of my birth. Apparently back then listeners wanted to be crushed into quivering and ecstatic pulp.
Brad Miller, of Mobile Fidelity Sound Lab (MFSL) fame. Hence, the "Mobile" name – that is how he got started. The audiophile masterings, gold CDs, and SACDs came later.
I highly doubt that Kuryan intended such a double meaning. But he clattered right into it.
AJ
Well, you know, the old steam engines sound so much better than these new-fangled diesel-electric things. And don't get me started on the all-electric locomotives!
No doubt using a real steam locomotive…
Here's one I have in my library (non-streaming)…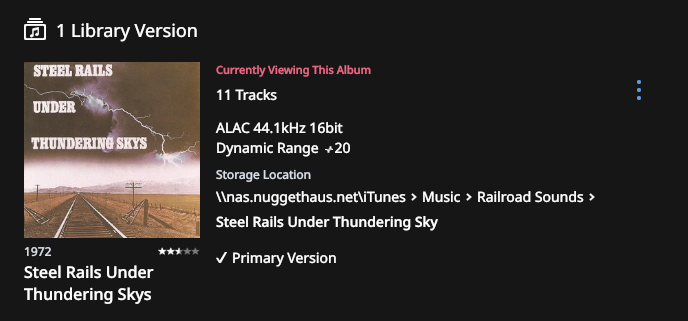 Surprisingly, I see it is in Qobuz.
It's on Tidal in aac listening now, thanks. Love the thunder and rain. I see pink Floyd took an influence for Time here

Opps… I mentioned a format…
Libraries are fully supported, who ever said different? As for streaming, where else would I get to sample this album, even if it's only AAC? We won't find it in the shops, even if they were open.
Streaming is the future and the present but local libraries will ALWAYS be valid and important.
I need to work on my reading comprehension, comment withdrawn.