Hi,
I'm seeing repeated artist names when scrobbling certain content to last.fm. This seems to be happening mostly with classical music where someone is tagged as both an artist and a soloist. Take the following track: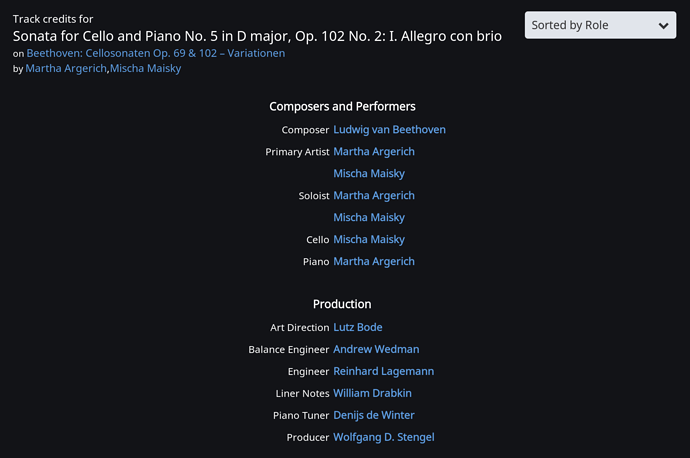 This is all metadata coming from the file itself, which has the Artist, Soloist, and Personnel tags set. Album artist is set to Various Artists in the files, but Primary Artists in Roon is set to Martha Argerich and Mischa Maisky. Scrobbling this track results in an artist name of: Martha Argerich, Mischa Maisky, Martha Argerich, Mischa Maisky.
At first glance, it seems like both the Artist and Soloist tags are ending up in the artist name. Is there any workaround for this?