Let's leave a tag for @support to follow up with you.
I was not able to install this media pack on my machine where I am having issues. I have downloaded both the media pack (x86 and x64) and I get an message, while installing saying that this update is not compatible with my machine. Any other ideas.
Ahmed
Looks like I have this media pack already installed. I gave up on getting this to work on my laptop and primarily use the Android devices to control the Roon Server.
Thank you, Mike. This one absolutely worked.
If you go type About into the Start menu and go to the About Your PC screen, what edition and version are you running?
Feel free to post a screenshot or PM it to me. Thanks!
Thanks for the screenshot @Jon_Leonard – can you try this one?
Let me know if that doesn't work and we'll take a deeper look. Sorry for the trouble here!
Sorry, "not applicable"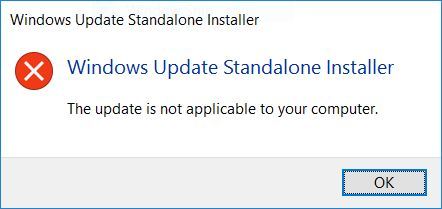 Hey @Jon_Leonard – sorry for the trouble here. This is definitely strange.
Can you give me a full rundown of your setup, as described here? Can you also confirm the Media Packs were installed on your Core machine?
This is surprising too:
Since you're running Windows 10 Enterprise N, and that operating system is supported by that Media Pack: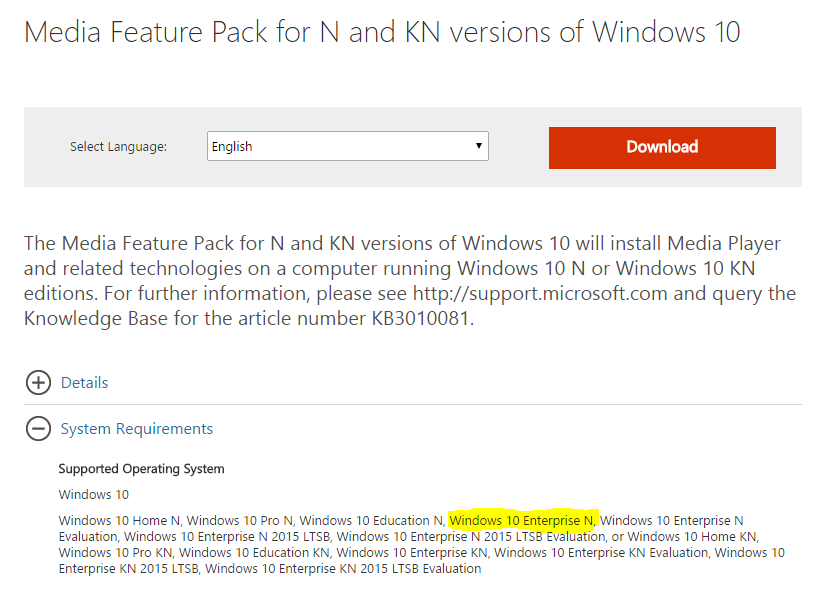 No, I'm sorry. I coulda sworn…oh, never mind. I actually hadn't installed kb3099229.
Hi @Jon_Leonard ---- Wanted to check in with your after I saw you response to @mike. Let me know the current state of things and we'll keep the ball rolling

Looking forward to your feedback!
-Eric
No, honest, it was my mistake.
hi folks,
the last update of my Windows10 N have created some problems…
now although I installed the Media Feature Pack for N editions,
this is the packege
KB3099229_x86
ROON requires yet the Audio Codecs ! and will not open!
I installed KB3099229 and rebooted, then KB3133719 and rebooted. Roon controller is running on a different Win 10 system. What else?
@Giona_Orlandi @Jon_Leonard – can you guys try the package linked in the post above mine, as well as the one I mentioned here:
If neither of those work, please confirm:
That you are installing the packages on the machine where your Roon Core runs
What you are seeing on the About Your PC screen – a screenshot would be great
Thanks!