I've reported this problem before here: Identification problems (very long post)
I'm not sure if it ever got fixed, but the problem is back. Look at this screenshot: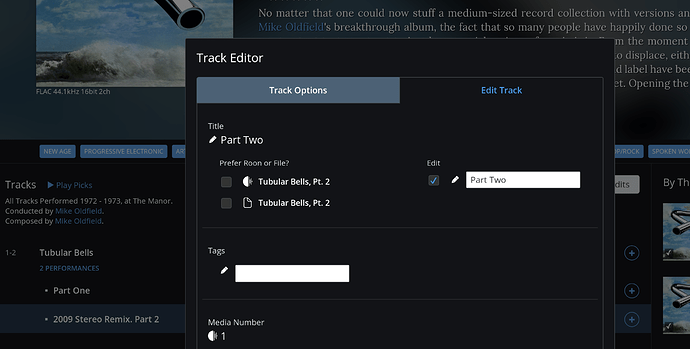 You can see that I've tried to edit the track names to "Part One" and "Part Two" just for testing but Roon refuses to accept the change and insists on keeping the track title "2009 Stereo Remix, Pt. 2". No matter what I do, I can't change that. Here's another edition of the album where I tried to manually edit all four tracks, but only tracks 1, 3 and 4 are editable and track 2 sitll refuses to change. FYI, neither of these albums has any 2009 remix tracks.