Roon Core Machine
NUC10i5 in Akasa Turing FX + Samsung 1TB M.2 PCIe NVMe 970 EVO Plus + HyperX 16GB (2x8GB) 2666MHz CL15 Impact Black. Roon 1.8 build 831.
Networking Gear & Setup Details
Wired with UGreen cat 7 cable to 1GBps ISP provided router
Connected Audio Devices
Win 10 Home PC (without any custom drivers) connected to RME ADI 2 DAC FS with optical. I also tried USB. Both cables are from QED Reference line.
RPi 4 + HiFiBerryOS connected to the same RME with coax
Number of Tracks in Library
10k tracks
Description of Issue
When I listen to bass-heavy music, there is an audible ringing noise in the rhythm of the bass. This happens only when listening on my Windows PC. This is not the case when I play from RPi4 with HiFiBerryOS. This does not happen when playing directly from my Windows PC without Roon either.
To better visualize what I mean, I have applied a low pass filter and did some recording.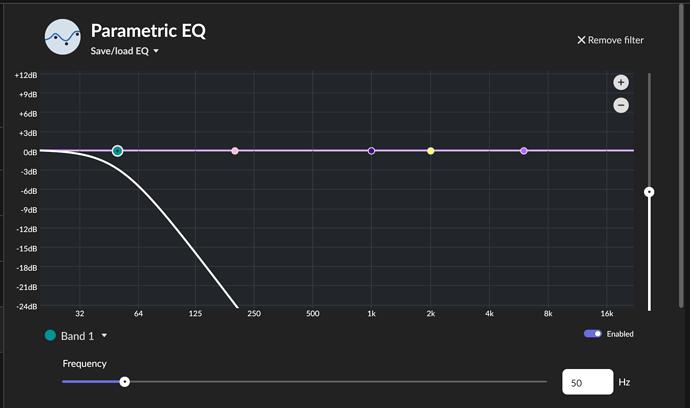 Here is the recording:
https://vocaroo.com/1PPYuKumcrzw
. I made some Audacity edits on it to exaggerate this problem a bit for demonstration purposes. I have noticed it when normally listening to some bass-heavy ambient music. This issue is present in any music, but usually not audible due to being drowned by vocals and instruments. After applying a low pass filter for tests, ringing noise is very easy to hear in any music.
I have also noticed that this problem is gone when I set Exclusive Mode in Roon device settings. Sadly it is not a solution for me as it mutes sounds from other apps. I tend to play online video games, use a voice communicator and listen to the music from Roon at the same time.
Kind regards,
Adam