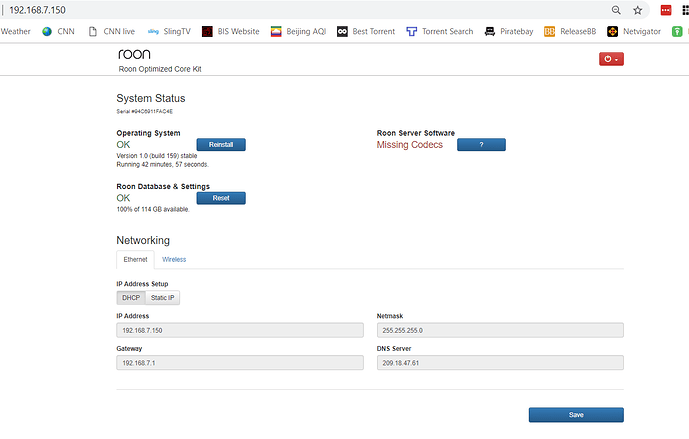 Not able to find the ROCK data directory to insert the Codecs. Any help will be appreciated.
Thanks, Larry
By the way, I just installed ROCK on NUC7i5BNH. Everything went smoothly, and I was about to insert the Codecs but not able to see the ROCK OS's Directory.
Hi Greg, thanks, i did follow the instructions but all I see is what I captured on the screenshot.
Hi Larry,
To get where you are in the screenshot, you would type in the IP address of the ROCK core machine in a browser.
To get to the Roon OS Data Directory, you need to follow these instructions:
Accessing Roon OS's Data Directory
With ROCK running on your network, you can access Roon OS's /Data directory like any other SMB share.
Windows - In Windows Explorer, type \\ROCK\
MacOS - In Finder, click Go , then Connect To Server . Then type smb://ROCK/ and connect as a Guest
Are you using Windows or Mac to try and access ROCK?
Cheers, Greg
Hi Grey,
This is what I got when I type \ROCK\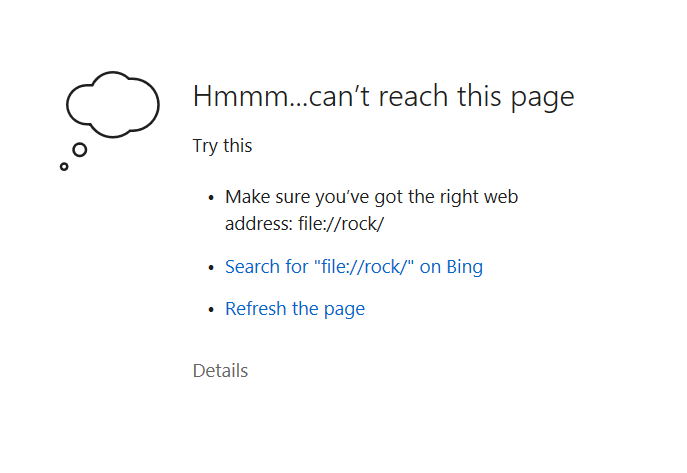 are you on a PC? "\\rock" in Windows FILE explorer (not internet explorer) should get you there…
you may need to try "\\rock\data"
in windows10 you can "map network drive" on the "this PC" page in windows file explorer and add it…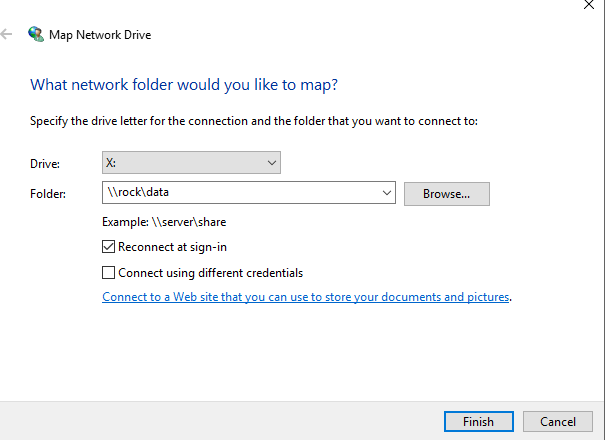 Thanks, bearFNF.
Silly me, I thought instruction is for Internet Explorer —


Once you mentioned File Explorer, I got it. Thanks a million. I am set, I just copied ffmpeg to the Data / Codecs Directory.
Regards, Larry
By the way, where does ROON core store the playlist? On the SSD where the OS resides? Or on the harddisk where the music library is? Just curious.
Thanks. You have been of great help.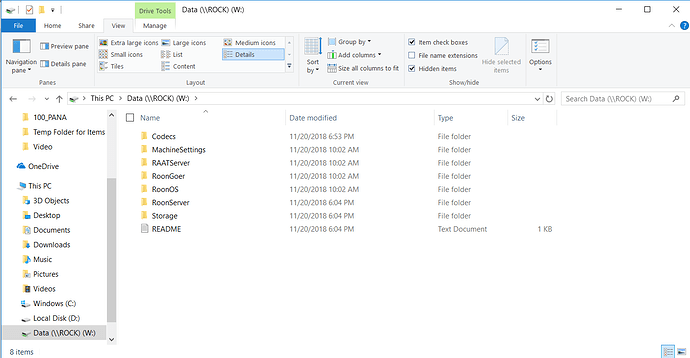 Above is the screenshot of what I see in the ROCK Data directory.
But on Roon site,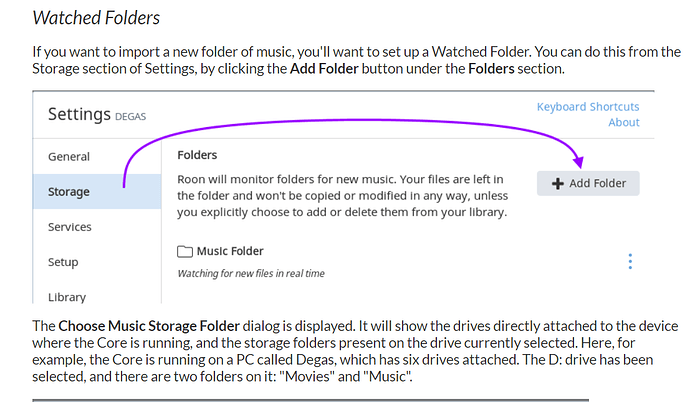 If I wish to add music library, I do not see the "Add Folder" in the Storage folder. Right now I have a external USB drive connected to the NUC running ROCK
And I selected this drive and the folder where my music library is located when I install Roon Remote. But I am wondering if I know which to add more music to the existing library or add another location, is this possible from \ROCK?
Oops, please ignore my question. I found my mistake. I should access this from Roon and not from \ROCK\ .
This topic was automatically closed 36 hours after the last reply. New replies are no longer allowed.