Bought a used NUC7i5bhn to install ROCK and followed instructions as per the ROCK Install Guide.
Before this I successfully updated the NUC BIOS. Then changed BIOS to boot from USB.
After flashing Roon core to my jump drive I inserted it into the nuc. I hit F10 and selected my lexar drive.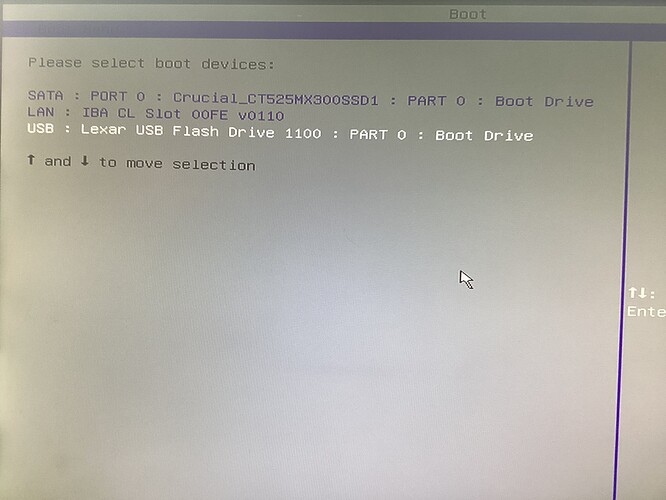 Then I got the following reply
After several attempts and trying a different drive, it is still unsuccessful.
Does anyone have any ideas on how to fix this?