Core Machine (Operating system/System info/Roon build number)
1.7 Build 667
Network Details (Including networking gear model/manufacturer and if on WiFi/Ethernet)
Network is on /24 and IP of 192.168.0.199 - connected over ethernet.
Audio Devices (Specify what device you're using and its connection type - USB/HDMI/etc.)
NAD T758 v3 - Ethernet
Description Of Issue
When trying to access exposed ROCK share, to upload codecs, I get an error each time, and I am unable to access that share.
Cant connect to Network share Error 0x80004005.
I have tried using the IP address and ROCK name under Windows 10 Pro - latest updated version.
Ive followed this guide to add codecs - no luck as I cant access the \ROCK\ share.
I have enabled guest SMB 1 access too.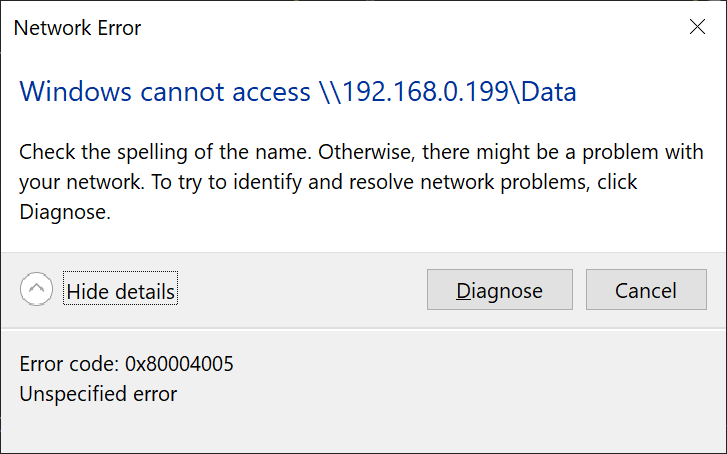 Please help.