ciao qualcuno usa roon con i dac rockna wavelight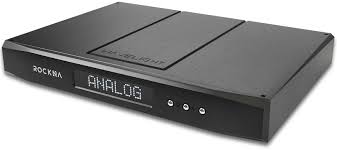 Does anyone use roon with a rockna DAC?
Yes,
I have a Rockna Wavedrem Signature Edition.
Path: NUC with Winserver 2019 (Audiophile Optimizer) -> USB -> Audiobyte HydraZ -> I2S (HDMI) -> Rockna Wavedrem.
Sounds marvelous
Anch'io volevo mettere una interfaccia denafrips hermes per entrare in I2S cosa ne pensi?
——————
I also wanted to put a hermes denafrips interface to get into I2S what do you think.
It probably doesn't work. The i2s pinout is different.
I have asked Vinshine audio about pairing the wavelight with the Gaia and they're not compatible if using i2s.
ho parlato con rockna e col nuovo aggiornamento si ha la possibilita' di scegliere 3 tipi di i2s 1 - 2 - 3
ciao che miglioramenti hai avuto con questa questa interfaccia io ho rockna wavelight
I have RPI 4 with Ian Canada HDMI Emitter directly connected on top (no FiFo board). i2s LVDS works with my Wavedream DAC if I use port 2 (PS Audio mode). You have something similar in Wavelight selectable via the remote app.
I could only achieve PCM 32/384 bit no DSD via i2s using Audiophonics I-Sabre… driver in the HAT selection in Ropieee.The problem here looks to be the availability of a driver.
On USB I can do DSD 128 via DoP and 24/384 (did not have any file above that to test). Here the problem is that Rockna did not provide for linux any support for native DSD.
My 5 cents. Hope it helps.