Using the Meridian ASIO driver in Windows 10 to create my Explorer² zone in Roon.
When I set up that zone, Roon is showing DSD64 in green in the bit perfect playback list.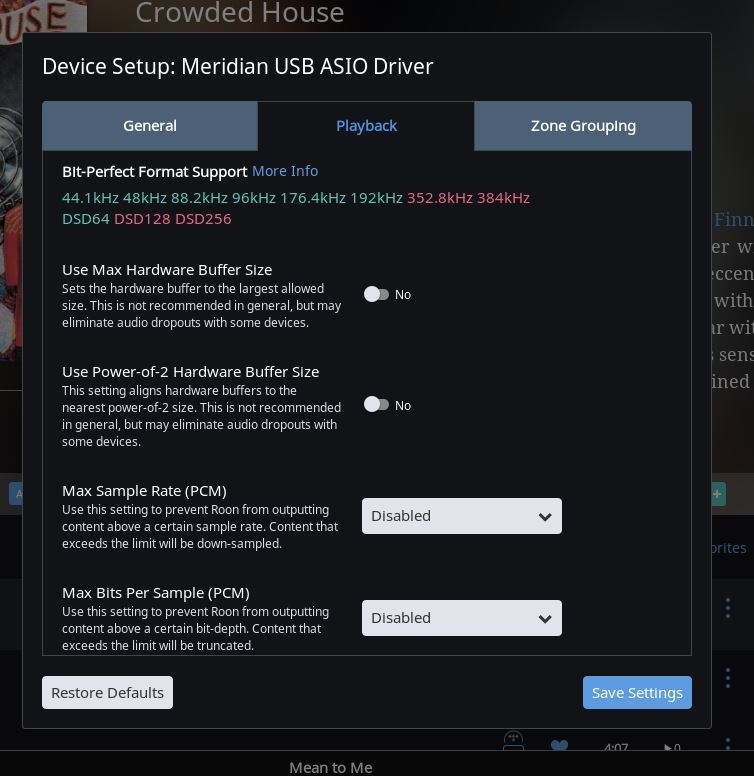 Everything I've read from Meridian, here, and many online reviews indicates that the Explorer² doesn't do DSD and maxes out at a PCM sample rate of 192kHz.
Here are the rest of my Explorer² Playback settings in Roon: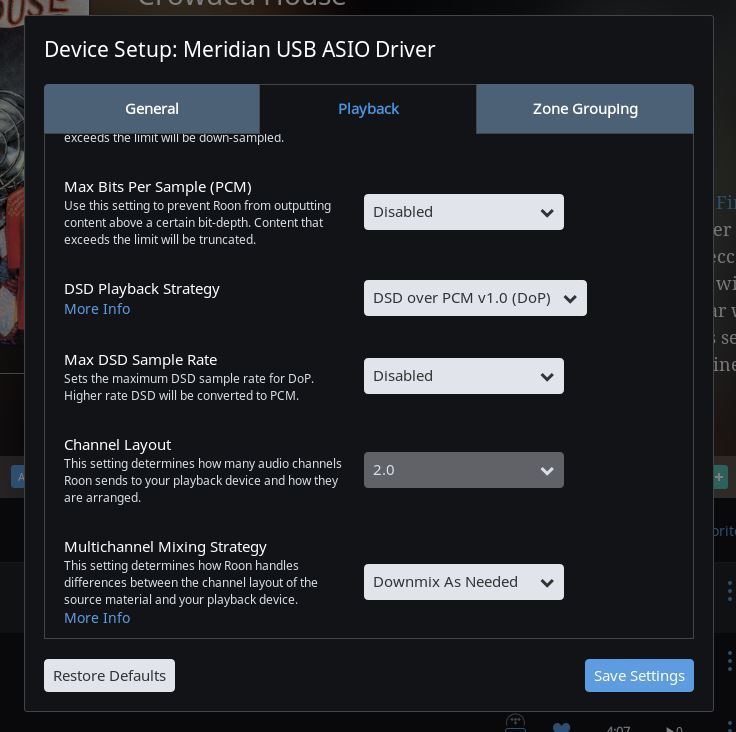 When I play back a DSD64 .dsf file in Roon and use the Explorer² zone with the above settings, I get almost silence. The music is there, just at an incredibly low volume. If I set the zone to convert DSD to PCM, then playback is normal, and the zone setup in Roon looks like this: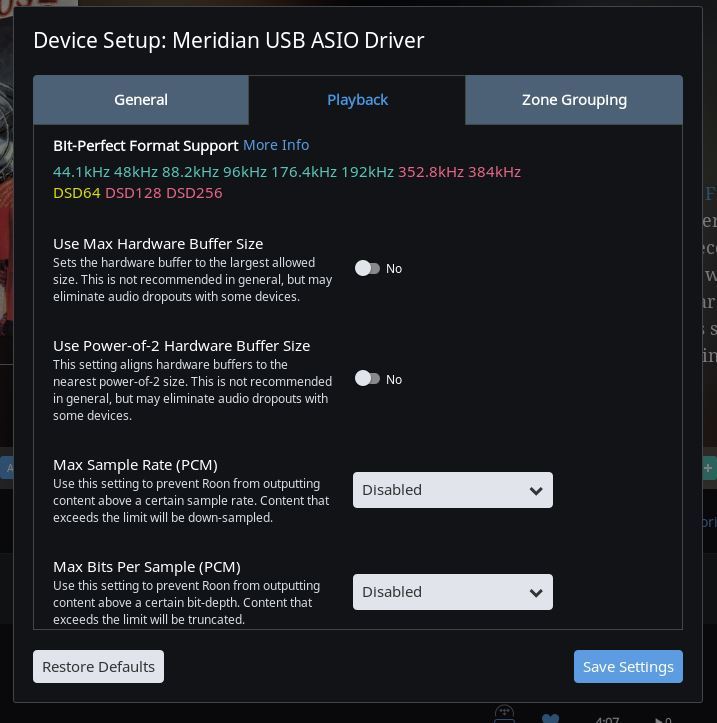 So is Roon's display wrong or right, and are my settings appropriate for the DAC?
Thanks.