Hi,
I did not see this as already reported, so adding a new topic.
When I expand the focus list on any of the pages (Composers, Album etc) in some of the columns (performers composers) I can not see "View More" to select additional options. Looks like View More is pushed outside the focus box (and so not visible anymore) if some of the items in the column are multiline.
I am sharing 2 snapshot, one where you can't see "view more" under performers/composers, and a second where I can see a bit of it once I select some "single line" performer.
Snapshot taken on a WIndow 10 AIO, 27'' screen, resolution 3840x2160, latest graphic drivers installed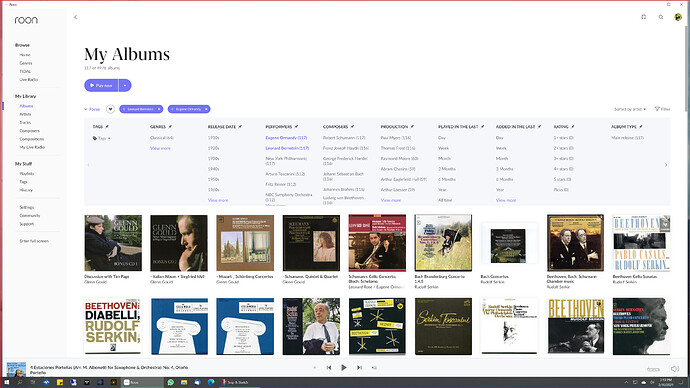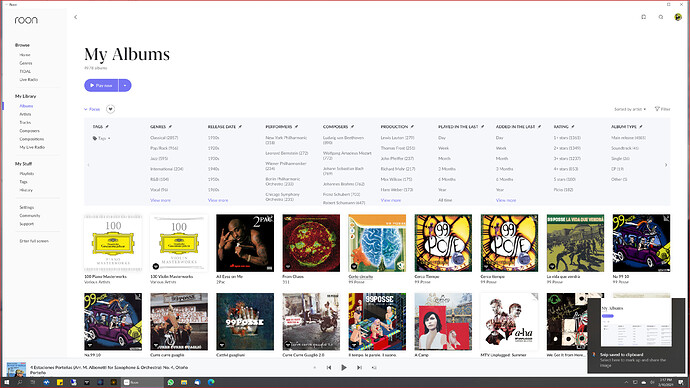 This is a relatively minor issue, but fairly annoying as you end up needing to fiddle quite a bit to get to see "view more" by selecting/deselecting items in the list.