A couple days after having seemingly solved a previous issue (v. https://community.roonlabs.com/t/roon-2-build-1223-can-t-find-audio-devices/236048) it has repeated itself.
As per the earlier posting: 'Since updating to the most recent build of Roon a couple days ago, the software is no longer able to find audio devices apart from the default 'Roon Tested' device, which is an AirPlay connexion to my AVR. (I normally run Roon using the ASIO4ALL driver.)
'My Win 10 Home laptop is fully patched.
'I have uninstalled and reinstalled Roon on several occasions, even rebooting between uninstall and reinstall, but with zero success.
'The issue seems to be that RAAT Server isn't running, and there seems to be no way in which to launch the process.'
I should point out that Roon finds the appropriate audio devices on a different laptop (or at least did when I checked it a couple days ago).
When I go to the Audio tab under Settings after having just reinstalled Roon, this is what I see: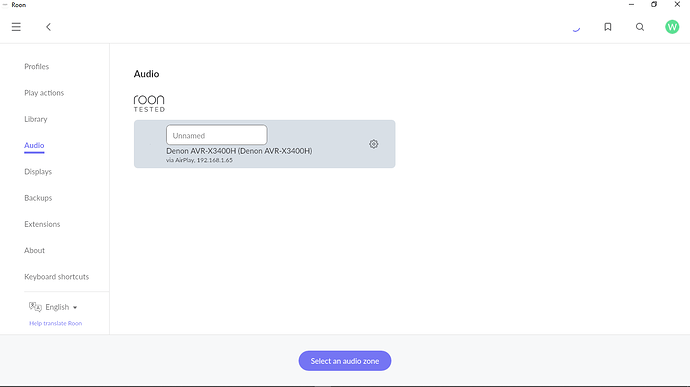 Needless to say, this is frustrating and any assistance in finding a solution to the issue would be greatly appreciated.