Hi there,
I need some help with a new crash that only started right after the latest windows 10 updates were applied (Windows .NET cumulative updates). My Windows 10 is 64 bit, running build 1903 (not updated to 1909 yet).
My set up has a roon server on a dedicated machine, my audio playback PC with the Roon UI is the one crashing. The splash screen shows briefly, but with a white background with a red X . A few seconds later it will disappear and I'm back at desktop. A screenshot of what I am describing above is enclosed.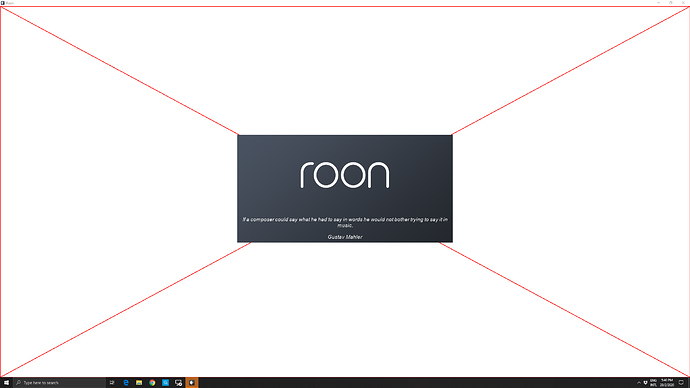 I have tried uninstalling Roon and reinstalling it on the playback PC (while keeping the settings and database) and it still does the same thing, repeatable every time. This PC has 32GB of RAM and is a i7 8700K rig with Samsung Evo 960 SSD.
To be clear, this is affecting only ONE playback PC. I have no problems accessing Roon via the control app on or my other PC (so far), and my iOS / android apps and endpoints through the rest of my home are fine, the Roon server is fine.
Please advise what I can do to resolve, or if you need logs etc.
Thank you.
KJ