Roon Core Machine
Dedicated server is sonicTransporter i5 (1st gen I assume) by Little Green Computer LLC. Using static IP address.
Networking Gear & Setup Details
Router is Tp-link AX1800 wifi 6 router with Ethernet distribution via Tp-link powerline system.
Roon server (sonicTransporter i5) is connected via powerline Ethernet to router.
Connected Audio Devices
MiniDSP Studio streamer connected via powerline Ethernet.
SPDIF cable output to Chord 2Qute DAC.
Number of Tracks in Library
10,500 tracks total.
3,600 tracks on NAS (Synology DS218) server which has powerline Ethernet connection.
Balance of tracks are TIDAL.
Description of Issue
Folllowing instructions for Roon 2.0 setup I get failure message: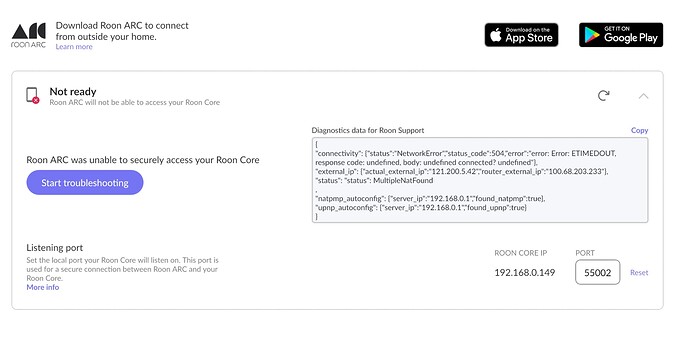 However the Tp-link router does show Roon server as a UPnP client: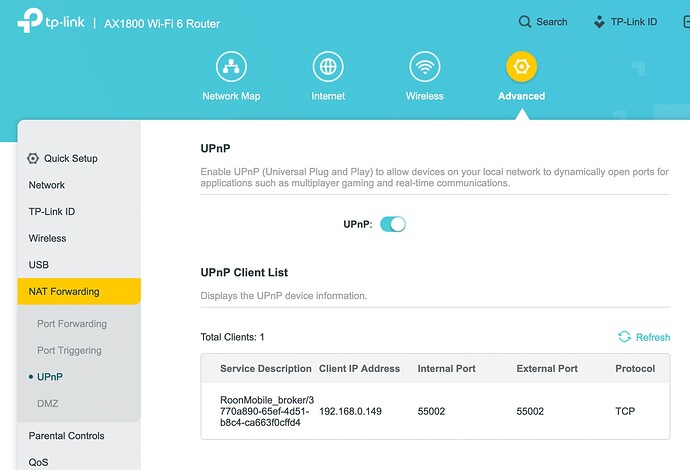 I tried a manual setting for the ROON server, but the router requires a "service" to be specified…which service?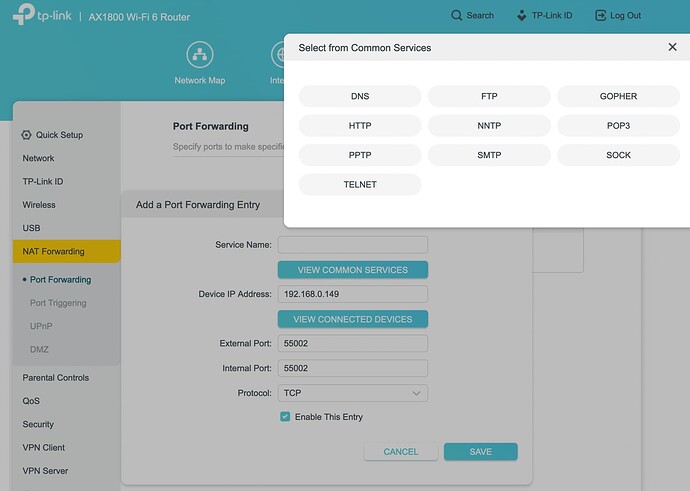 Have ben trying different services but no success.
Have spent enough time on this ARC service. Seems to be one of those "it would be nice, but not essential" types of things!