I upgraded to Roon 2.0 today. All is working OK EXCEPT Roon ARC on my iPhone12Pro.
Issue: I do not have an ICON to select Audio output. I cannot select any Roon device on my network. I cannot only playback through the phone. I am able to connect to all devices from my MacBook M1 Pro Version 12.6 and a Windows 10 laptop. I also cannot access all the settings from the settings menu. Only Browsing, Playback, Roon Radio, Downloads, and About are available.
I have -
Re-installed iOS app
Restarted Roon Rock
Powered off Roon Rock
No success.
Please assist.
Roon Rock
Hardware: Intel NUC: NUC8i3BEH, 16GB Ram, 256GB M2 SSD
OS version 1.0 (build 227)
Roon Server: Version 2.0 (build 1128)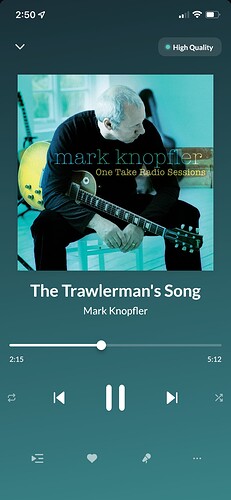 IPhone 12Pro - iOS 15.6.1
Roon ARC 1.0.0 Build 45
Thanks.
John