Roon Core Machine
intel NUC Mini PC Kit Core 13 10th Gen NUC10FNH, 8GB
Networking Gear & Setup Details
Trustpower Netcomm Wireless NF18ACV NF18ACV.NC.TP-R6B025.EN
Connected Audio Devices
Kef LSX, Sonos Move, Sonos One
Number of Tracks in Library
7067 tracks
Description of Issue
Roon Arc has lost connection. I have reset the router and core but connection cannot be established. No diagnostics are listed.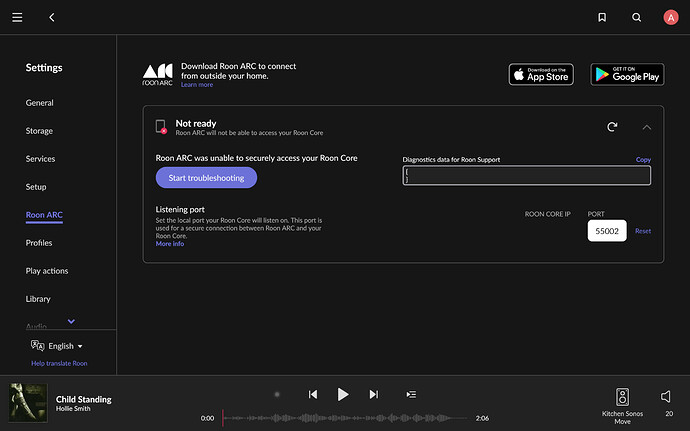 iphone 11 IOS 16.1.1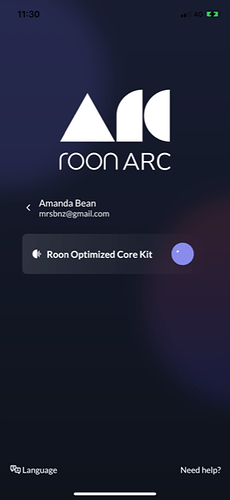 Not sure if the endpoint security has started to block the connection after I restarted the NUC, but this was not a problem previously.
Looking forward to troubleshooting this issue.