• Core Machine (Operating system/System info/Roon build number)**
Roon 2.0 (build 1228) on Intel i7-8559U NUC w 16GB RAM running Roon Rock.
Network Details (Including networking gear model/manufacturer and if on WiFi/Ethernet)
Intel NUC → BT smart Hub 2 via Ethernet
BT Smart Hub 2->Netgear Orbi
Netgear Orbi-> Roon endpoints via wifi
Audio Devices (Specify what device you're using and its connection type - USB/HDMI/etc.)
various, currently iMac running Roon 2.0 on latest macOS via wifi
Issue 1
Roon arc says that it is unavailable for use outside my home network. As far as I can tell, the networking is set up correctly.
Roon
Router

Network config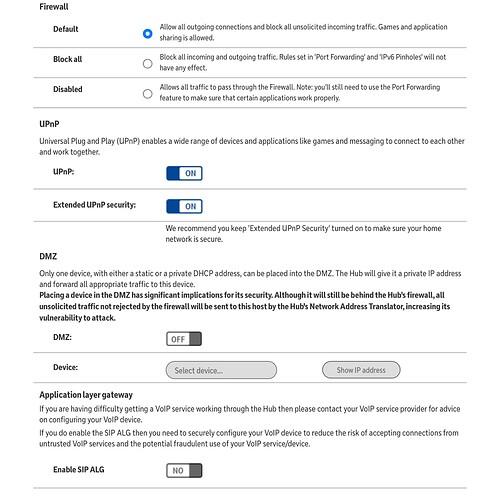 Any advice would be welcome.
Issue 2
Which may be related to issue 1. I get errors connecting to Roon core that can be cleared only by logging out and back in, triggering large numbers of security alert mails. Why does Roon not recognise that I am logging in again?
Aidan Gaule