Roon Core Machine
Windows 11 Desktop PC/ Windows 10 Laptop.
Desktop - Ryzen 7 5800x 32 GB DDR4 Ram
Networking Gear & Setup Details
Router - D-Link Dir 825 AC 1200 Gigabit router
NO VPN, No Anti- Virus
Description of Issue
Hello,
Roon ARC is unable to connect to my Roon Core.
I have tried enabling UPnP and also tried forwarding ports by following the instruction on Roon support website, I will be attaching screenshots for the same.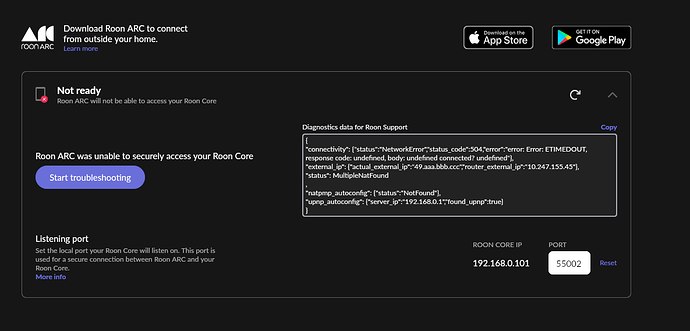 There is no VPN and I have tried this on 2 different machines my desktop as well as my laptop. My ISP will be of no help if I contact them. Kindly help me regarding this.
What I have tried? I have tried forwarding different ports
Tried enabling UPnP
Tried restarting my router/modem and my desktop and laptop hardware as well.
Tried updating my router's firmware.
Thanks,
Rahul