Roon Core Machine
Mac Mini M1
Networking Gear & Setup Details
Starhub Singapore
ASUS AC1900 Duel Band. 802.11ac
ExpressVPN installed on router
Connected Audio Devices
Number of Tracks in Library
10883
Description of Issue
Roon ARC will work at home but not when off the network. I seem to be unable to access the router directly - hence going through the ExpressVNP dashboard.
I have tried to set up Roon ARC and have tried to create a Forward Port in ExpressVPN dashboard: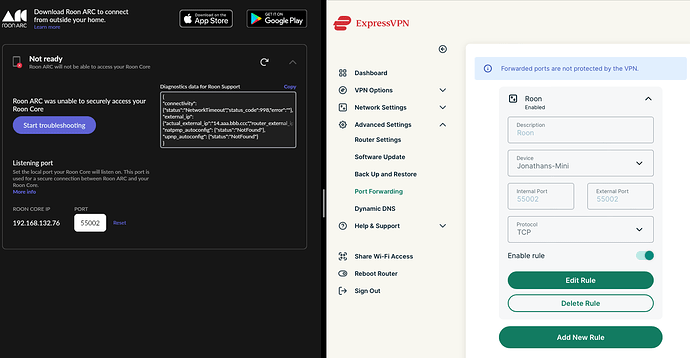 I have added the Mac mini (Roon Core device) as a separate device with no VPN (see image below)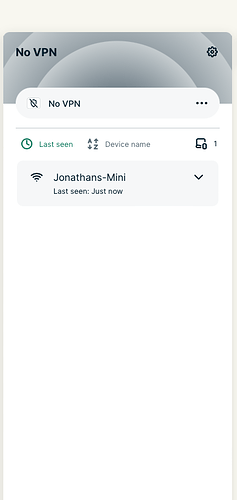 Please help - as losing the will with this.
Thanks
Jon